Boxing Clever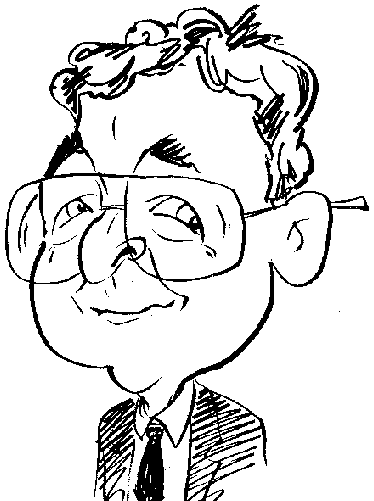 Review controls
Robots are not just work horses but can provide fun and entertainment for the youngest members of the family.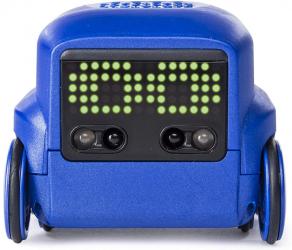 click image to enlarge
With a title that gives a clear indication as to the product's general appearance, the Boxer (no relation to a hit Paul Simon song) is an interactive box-shaped AI robotic toy. As one of the top twelve entries in the latest DreamToys listing, the Boxer has been developed by Spin Master Toys and is being aimed at the 6+ age group or anybody who is young at heart and enjoys technology.
Small enough, with dimensions of 67 x 60 x 56 mm, to fit within the child's pocket, the Boxer can keep its owner company in various locations as it displays its tricks and ability to amuse. Included in the packaging (I nearly referred to it as the box but felt this might be confusing) are a short standard-to-micro USB lead for charging the Boxer robot's internal battery and a remote control device which has its own replaceable battery for providing power. You also get a small ball for the robot's favourite game of football and a set of game activity cards but more on these cards a little later.
Completing the package is a User Guide booklet. Covering a range of European languages, this booklet provides plenty of information in both text and coloured, annotated illustrations formats. While fairly comprehensive in the knowledge it contains, this User Guide does lack an important feature that would prove useful when looking for particular information, The User Guide does not have a Content list or an Index to make finding information easier.
This child-friendly robot, decked out in black, has six wheels to provide its mobility as the Boxer carries out various tasks. With built in speaker and microphone, plus an LED matrix display, the Boxer can communicate with the child or any other audience that might be present during its performances. Other features, dotted around the different sides of this box-shaped robot, include sensors for touch and infrared communication, a remote control receiver and a scanner to read the data stored on the card activity cards. Tucked away, out of sight, on the base of the Boxer is an on/off switch that keeps the scanner company.
Rather than keep the child waiting, the Boxer can be out to use straight after the unpackaging process has been completed. You just need to flick the switch and place the Boxer robot on one of the activity cards and watch the toy perform one of its tricks. Ten activity cards are provided with each one featuring an image to identify its purpose. The Boxer can play football, take part in a game of bowls or paddle plus get involved in a dance part. The telling of fortunes or speedy go karting to mention, just some performances, are among its initial features.
Of course if you want a more personal interaction with the Boxer, you can switch the robot to remote control mode. With this device you can move left, right, backwards and forward directions via infrared sensing features and motor balancing. Competitions can be set up with other Boxer robots or exploratory journeys to check out the home environment.
As well as the Activity cards and remote control modes, Spin Master Studios have developed an app to work alongside the Boxer and expand its capabilities. The downloading of this app proved to be rather time consuming before it eventually completing the process. Advice is available from the app regarding how to play with the Boxer using the hand and gestures, the activity cards and sending additional card activity. There are also a number of new cards which, initially, are locked until enough experience points (XP) have been earned.
Priced at £79.99. The Boxer is a well designed toy that should provide the child with plenty of enjoyment and fun over the Christmas period and long after.