Crusher ANC 2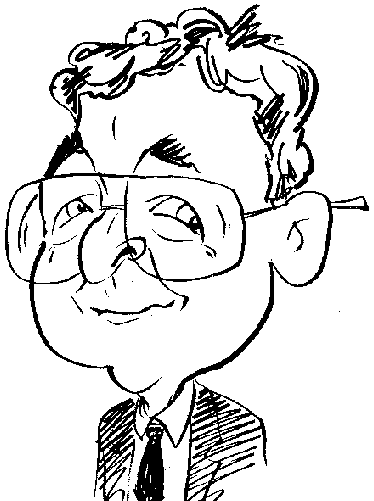 Review controls
Music is meant to be enjoyed and listened to. This next product wants to help in this respect.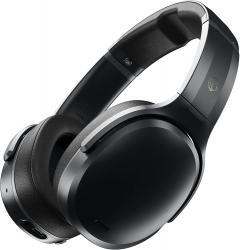 click image to enlarge
The appropriately named Skullcandy has added to its array of audio listening devices with the release of its Crusher ANC2 product. The headphones are of the over-the-ear type of product that incorporates flat-folding and collapsible features for easy portability. Supplied with leads for USB power charging and an audio AUX put lead, the kit comes packed in a rigid travel case. Perhaps I am in a minimum but I always tend to feel that a travel case is somewhat less effective if it does not have its own carry strap or handle for easy carrying. Sadly this Skullcandy case has neither but it is hardly a major criticism.
As the "ANC" part of the product's title indicates. these headphones have Active Noise Cancelling capability. This can block outside noise from disturbing your listening pleasure. To provide this service, the headphones uses an adjustable 4-Mic Active arrangement to monitor the environment for any unwanted distractions. I found it to be effective,
Predominately matte black in colour, apart from an orange power button and grey headband padding, the Crusher ANC2 is well-constructed. The unit's headband allows for 40mm extension on either side to ensure a comfortable fit for the well-padded swivel enabled large earcups that are marked with an "L" and "R" for correct delivery of the audio output. Decorating the left earcup are the power button and wheel plus connection sockets for the USB Type C and AUX audio links. The right earcup holds an array of three buttons plus a slider switch for turning the headset's ANC capability on or off.
I have not mentioned what the different commands available from these Crusher controls do because you have access to a tool for charging their functions. This tool forms apart of the Skull-IQ App which is available for downloading from Google Play or the App Store. Linked to the headphones, this app offers a variety of options including the previously mentioned ability to customise the button functions. Using this tools, you can assign actions to a button using a double, triple, or one second press. Although in some cases you may not want to perform this change as there is an easier method of issuing commands.
These headphones support the use of vocal commands to carry out actions. These commands can be issues following the "Hey Skullcandy intro". In this way you can carry out certain tasks such as turning ANC on or off, change volume levels and switch between tracks plus pause input when nature calls.
The Skull-IQ App does have other features within its remit. It can be used to set Hearing modes, Personal Sound, Multipoint pairing and set Equalizer options via settings on your mobile device. With the appropriate App on your mobile, required links can be set to work with Tile, Spotify, Amazon Alexa and iHeart via the headphones. In some cases an account and password will be required. One feature of the Skull-IQ App that I was unable to check out was its ability to update the Crusher headphones with new features. This was simply because during the review period, no new features were released for the product.
Even without any new features, the Crusher ANC2 has enough to admire. The headphones feature Skullcandy's patented bass technology and Clear Voice Smart mic to improve the audio quality of incoming call in a similar way to which it deals with its main audio input. With multipoint pairing you can receive input from two different sources to make sure you do not miss important messages. The headphones weigh approximately 500g.
Wearing the headphones for lengthy periods proved comfortable although I swear I heard my ears breath a sigh of relief when I took off the headphones after a couple of hours. Audio quality was good with regular battery charging not being required due to the headphones being capable of delivering up to 60 hours of ANC delivered output.
Currently these headphones are being advertised for sale priced at £199.99.
Crusher ANC 2 Sensory Bass Headphones with Active Noise Canceling | Skullcandy.co.uk