Become a Dream Walker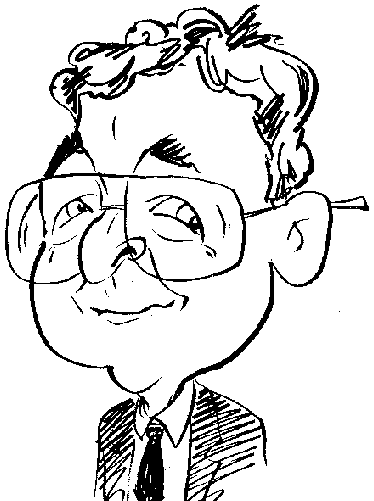 Review controls
Entering somebody else's dreams can be a nightmare as your character discovers in this next game.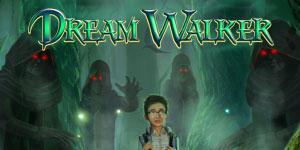 Classified as a Hidden Object game, Dream Walker takes you into an environment where you need to battle the evil Sandman. Shaman, the developers of this game, has adopted a similar approach to that which formed the Catch the Witch title reviewed earlier on this site. The storyline may be different but the greater part of the game revolves around Hidden Object scenes, jigsaw puzzles and reforming pictures cut into strips as you travel through various levels.
Profiles can be created for individual players. These profiles can record a player's progress, the audio levels for music and sound effects plus whether to play in full screen mode with or without a custom cursor. There is also a choice of three difficulty levels indentified as Very Casual, Casual and Hard. While Very Casual mode allows you to play, without any time constriction, at your own speed, Casual imposes a time limit with Hard level reducing the time available by 10%. Failure to complete a level means it must be replayed before progress is granted.
Your on-screen persona is that of a young woman named Carrol who is a professional violinist and into lucid dreams. When on a mountain holiday, Carrol's husband, Tomas starts to sleep walk and becomes a victim of the evil Sandman who captures him. It is up to Carrol to travel through the 13 chapters making up the game by entering the world of dreams that has an Alice-in-Wonderland flavour, defeat the Sandman and rescue Tomas. Each chapter is made up of a series of stages that are unlocked by completing the previous stage in the sequence.
Opening with a jigsaw puzzle, requiring pieces to be dragged into position, that rewards you with a bonus hint to increase your initial quota, you then move onto the Shaman take on Hidden Object game play. For many of these scenes, it almost appears as if somebody has tipped a box of junk, made up of various objects, and left you the task of sorting everything out. The scattering of objects did result in at least one instance when an object was positioned mainly off-screen so my mouse was unable to select it when making a match. As a result I had to replay the stage in get to get a better arrangement and make progress. Mixed in with the objects are crystals which can be collected to increase your allocation of Hints.
Running across the bottom of the screen are indicators as to the number of matches yet to be made, time remaining, unless Very Casual mode was selected, and the number of Hints remaining. In some cases a match will consist of two or three items. While some stages tend to stick with either two or three matched objects, there are occasions when two and three matched objects are mixed in the same stage. With no clue given as to whether an object belongs to which matched set.
At various points during the game, the cluttered mess of objects will be replaced by a centrally positioned tidy pile of objects for sorting through in the search for matches. In such instances I tend to limit my search for 7 or 8 objects at a time as I move through the pile of objects, individually, to one side of the screen. Generally this process works reasonably well although it can be time consuming.
Along with the jigsaw puzzles, the game features scenes that have been put through a shredder. It is up to you to reconstruct the scene by rearranging the various strips in their correct positions on the screen.
As each stage is completed, Carrol will reveal more of the back story in text and image format as she sets about rescuing Tomas from the evil Sandman. With over 90 stages, there is plenty of time for the back story to develop and additional features to be introduced. These features include matching cards laid face down, dynamite that shuffles the remaining objects within a scene, and searching for a matching pair of small and large versions of the same object. There are also scenes where half the objects have been drained of their colour to increase the difficulty of finding matches with the pairs and stages where only one of the objects is removed, leaving its pair to get in your way.
As with Catch the Witch, this Shaman title with really only a game to appeal to dyed-in-the-wool Hidden Object fans. The back story is little more than window dressing and it failed to hold my attention. I downloaded my copy of Dream Walker from Gamehouse.com where it is available priced at $9.99. The game requires a 2.0GHz processor with 1024MB of RAM and 354MB of hard disk space running Windows 7 and later.