PowerBank 3000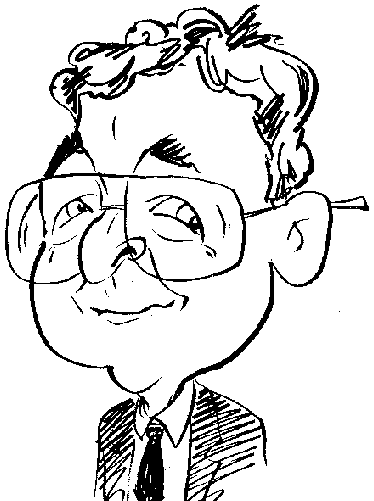 Review controls
Adding to the range of portable battery chargers currently available is this product from Sandberg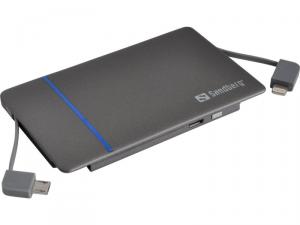 click image to enlarge
According to the accompanying press release, the PowerBank 3000 product from Sandberg is for people with style. This is a designation that I would seldom used to describe myself in normal circumstances. But for the benefit of this review, plus I do have a need for a portable device to provide backup power to the collection of handheld devices that are my usual constant companions, I will regard the designation of style as being purely life-style rather than any other connotations.
Although this product has been specifically designed for use with the iPhone or iPod families of Apple devices, this Sandberg PowerBank can serve equally well as a battery charger for other types of devices as long as they possess a micro USB port for accepting a power boost. With dimensions of 102 x 62 x 8 mm (W x H x D) and weighing 72g (including leads), this PowerBank device definitely fills my first criteria for such a device in that it is eminently portable and should not cause an unsightly bulge when slipped in a jacket or shirt pocket.
Resembling a credit card on steroids, this PowerBank is decked out in a dark gun-metal coating. The front of the unit is embellished with a Sandberg logo in the lower right corner while a pleasant blue strip runs down the left side of the PowerBank and helps direct your eyes towards a series of LED lights which glow when the device is switched on to indicate the battery's current capacity. With four LED lights glowing you know you have between 75 and 100% of the PowerBank's 3000 mAh Lithium polymer battery available for charging purposes. Three lights mean between 50 and 75%, with two lights showing less than half capacity. When there is just one light, you should be seriously considering recharging the PowerBank 3000.
In order to save on wasted power, this device has an on/off button which is located on the front edge of this PowerBank. This button sits alongside a micro USB port for when you need to charge up the device's Lithium polymer internal battery. Depending upon whether you are using a mains power source with appropriate USB adapter or from a computer, this process can take between 4 and 7 hours for a full recharge from empty. In most cases a quick top up should suffice if you are reasonable organised. A standard-to-micro USB lead, measuring 51 cm in length, is supplied for charging the Sandberg PowerBank.
When it comes to using the PowerBank to charge other devices then two separate leads are provided. These leads are permanently attached to the PowerBank so that they are always ready at hand when needed. When not required these leads fit into grooves along each side of the PowerBank with their connection sockets slotting into docking openings at either end of the PowerBank. I am always a little suspicious of leads attached in this way as to how much mishandling they can withstand without becoming detached. The Sandberg PowerBank 3000 did not cause me a problem in this respect despite my clumsy fingers.
The lead on the left of the unit features a micro USB connection and is for use with devices that has a micro USB port. The lead on the right has a Lightning male connection for use with Apple devices. Both leads supply power at 5V / 1A. Depending upon the choice of smartphone, you should be able to get around two charges from this PowerBank.
Sandberg has priced this particular battery charger at £21.99 including VAT. However a quick check on Amazon brought a smile to my lips as I noted that this same product was listed twice. Once it was listed with a price of £51.41 and again at £28.40. This certainly confused me and made me wonder just what was going on.