External SSD Storage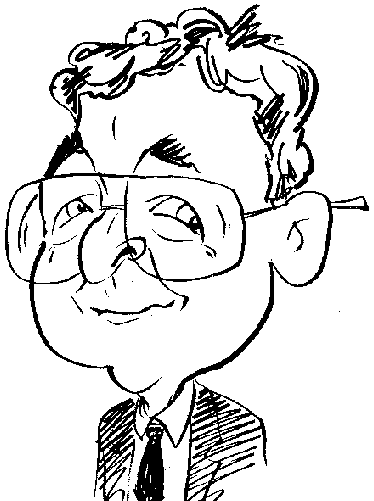 Review controls
As traditional hard disk drives have grown in size and reduced in price, so SSD products have followed a similar trend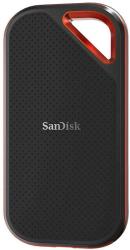 click image to enlarge
As part of its product family, Western Digital Corporation has released its SanDisk Extreme PRO series of devices. Consisting of portable SSD units, this series has 500GB, 1TB and 2TB models. I have been looking at the 500GB version which is available to purchase from https://shop.westerndigital.com priced at £142.99.
As you might suppose the portable Extreme PRO device is small enough to slip into a pocket as you move around between various locations. With dimensions of 112 x 58 x 11.5 mm (L x W x H), the Extreme PRO certainly qualifies for pocket storage while its weight of 79g will not overburden you too much as you transport the product.
When not resting securely in a pocket or bag, the Extreme PRO distinctive shape seems to indicate that SanDisk feels this SSD unit could have another method of transport. Located in the top right corner of this Solid State Drive is a cutaway section surrounded by a metal bar that is coloured orange. By attaching this bar to a metal clip or lanyard that is, itself, a-fixed to a belt or something similar, you could easily transport the device while allowing easy access. While this might seem a convenient arrangement, it is not one that I would advocate or use myself due to any possible issues that might encourage the removal by a light fingered person.
Having already mentioned the bar element and its colour, it is perhaps appropriate that I move on to the rest of the unit's body and its colour scheme which is predominately black. With a front face featuring a SanDisk logo and pinhole decoration with a smooth rubber type rear, the Extreme PRO has an aluminium body that imparts a rugged feel that inspires a degree of confidence regarding the unit's durability in the case of high impact resistance through accidental damage. The drive's body is rated at the IP55 level delivering some water and dust resistance.
Located at the base of the drive is a USB Type C connection for linking the SanDisk device to a host system with support for PC and Mac computers for when using this external drive. This dual compatibility explains why two slightly different USB leads are included in the box as part of the product. Both of these leads, each measuring 24 cm, has a Type C connection at one end and an appropriate Type A for the relevant computer at the other end. Disappointingly no container is provided for keeping all of the elements, leads and drive, of this product together when it is not being used for its primary purpose.
While appearances are important, the actual performance of a drive, of whatever type, is a major factor in its appeal. I set about testing how the Extreme PRO was able to carry out the transfer of data using my work system.
The Extreme PRO product offers little or no assistance in the box when it comes to setting up this SSD device to carry out its tasks. You are simply provided with the appropriate URLs from where you can download firmware and an installation guide. Actually, for basic operations, you just need to attach the Extreme PRO to a host computer system and start the transfer of data using the standard protocols used by the relevant operating system to the SanDisk SSD.
My initial use of the Extreme PRO device concerned the transfer of data from a Windows 7 system, now support for this system had ended. This computer had previously provided good use but was now beginning to show its age with an occasional error and unwanted shut downs. The Extreme PRO SSD was able to cope with any issues that the host system might throw up during the data transfer process.
Making use of Western Digital's in-house NVMe (non-volatile memory) technology, the SanDisk Extreme PRO SSD is rated at producing transfer speeds of up to 1,050 MB/s. As such speeds will no doubt have been achieved under ideal conditions regarding the type and size of files plus the latest equipment, I decided to run by tests using the previously mentioned source system and its varied content using a basic USB2 connection. Transferring 71.2GB of data from the host system to the SSD drive took approximately 49 minutes to complete the task using the Copy and Paste procedure. While hardly comparable with the SanDisk's figure, I felt it was a reasonable way to copy files I did not want to loose.
Due to this product being a portable device, some form of additional protection could be called for in case the drive falls into the hands of others. The Extreme PRO comes with a built-in encryption solution allowing the user to create virtual vaults to store those files holding sensitive data protected by 128-bit AES encryption. Disappointingly this feature is just a trial version to whet your appetite. A small fee will be required to unlock the software and gain access to its full range of features that include automatic backup and 1024-bit encryption.
Earlier I quoted the price suggested by Western Digital but there is a cheaper solution on offer from Amazon.co.uk where you can purchase this product for £82.99. At this price I would be reasonably happy with this product.
https://shop.westerndigital.com/