Samsung Galaxy S10+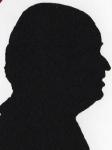 So while you may see less of a single brand due to a disagreement with Mr Trump, others may benefit and one such brand is Samsung. Here I am looking at the latest offering from Samsung the Galaxy S10, so what does it have to offer.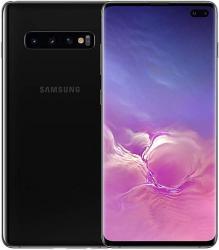 click image to enlarge
It is 15.5x7.5x.8cm and weights 177 grams. The notional diagonal imperial screen measurement is 6.4 inches. The screen resolution is FHD+ 2280x1080 but can be cranked up to 3040x1440 if your eye sight is better than mine using an option in Display.
There is the front facing camera towards the right edge near the top of the screen, with the other normal things like clock, Wi-Fi, battery state and 4G indicator to its left. I found the selfie cameras less intrusive in this top bar position than the more normal 'notch'
Going around the outside has an on/off button towards the top of the right side, switch on is a rapid 12 seconds and while switch off requires a touch on the right side and then two touches on the shutdown button it can take little more than 2 seconds. The base has a speaker, USB 'C' port and 3.5mm socket for headphones.
The left side has a 'Bixby' button just above the centre of the unit, above this the volume rocker button. The top has SIM entry point and a pin hole microphone. You can have two SIMs or one SIM and a micro SD card up to 512GB. The top also has a speaker to allow quite good stereo sound.
The rear has a horizontal line of cameras 2cm down from the top.
When you flip down from the top of the screen you get your recent notifications as well as six quick change notifications. Another flip down gives these quick change buttons full screen at three lines of four with identification text under each, scroll left for twelve more etc.
The rear has three cameras and the face two. Samsung say 'shoot like a pro without being a pro' and with a little practice to get used to it I agree.
The three back cameras are 12MP Telephoto, 12MP Wide angle and 16MP ultra-wide angle, there is also an LED flash. The front offerings are 10MP Selfie and 8MP RGB Depth Camera.
4K video is possible with both the rear and front cameras.
The 4100mAh battery is stated to last 24 hours in my usage I would say at least three days normal use.
It has an in screen fingerprint reader. Should you feel generous it also has wireless power sharing.
It of course has Android 9 and has IP68 waterproof certification. The memory is 8GB RAM and 128GB of storage. When it arrived it had around 3GB of RAM free and around 106GB of storage available. It has an Octa-core chipset and is very responsive.
In my tests from fully discharged it took 200 minutes to fully charge via a trickle charge.
It is available on a range of Vodafone contracts see the link below, one such is £49 up front and then £54 a month which gives unlimited calls and texts and 15GB of data or double the data for only another £4 a month.
https://www.vodafone.co.uk/mobile/phones/pay-monthly-contracts/samsung/galaxy-s10-plus