Kiss of Death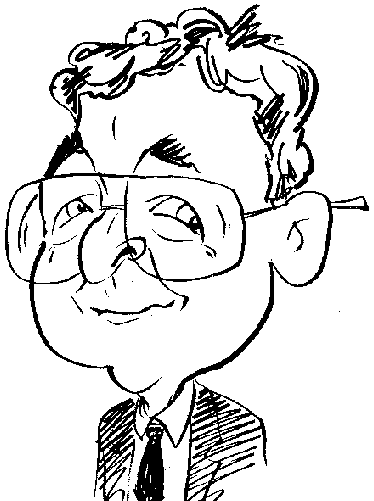 Review controls
Reading a book during a meal can cause unwanted side-effects.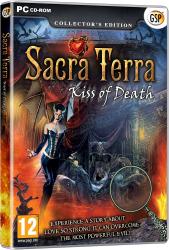 click image to enlarge
Sacra Terra – Kiss of Death is a Hidden Object Adventure game based on the concept that True Love can overcome forces of evil. I have been looking at the Collector's Edition of this Alawar Five-bn developed title. As usual with Collector's Edition enhanced titles. This offering comes with a number of bonus items that have been gathered together in an Extras section and supplied with the main game. While most of the extra items, such as a Strategy Guide, Concept Art and Wallpaper, can be accessed immediately, you will need to complete the main game before being allowed entry into the bonus chapter.
There are a number of options available prior to playing this game. You can create profiles to record the progress of different players plus make adjustments to the volume levels applied for background music, sound effects and ambient audio. Along with a choice of full or wide screen viewing, you can select from various resolutions. Selecting full screen viewing gives you a choice of four ranging from 800 x 600 to 1600 x 900.
When playing the game you have a choice of Casual or Expert difficulty mode. In the case of Casual you will get a 30 second delay when Hint charging occurs and sparkles appearing to indicate active areas. Expert mode has a 60-second charging delay and sparkles are not used.
An animated introductory sequence sets the scene for the game with a rooftop romantic meal between Tiffany and Mark. This meal is interrupted when Mark reads out-loud an incantation from a book of love potions. This has the effect of opening a portal to Hell, out of which springs a she demon called Lilith. She takes Mark off to her domain thus leaving you to take on the role of Tiffany as you attempt to rescue Mark.
Sacra Terra uses the standard layout of the tools it provides the player. Arranged across the bottom of the screen are a Journal, automatically recording findings, an Inventory, Hint and Strategy Guide. Some additional assistance will be supplied by the mouse cursor that changes shape to indicate when certain actions are possible within a scene. Once some progress has been made, the tools will be supplemented by a Map facility. This uses heart shaped icons to represent the various locations. Different colours are used to identify your current location, places where actions are available plus when a Beyond Object can be found. The Map possesses the ability to transport you between different locations.
As part of your task to rescue Mark and defeat Lilith, you will need to visit 55 locations, some of which qualify for visits made on multiple occasions. Along with Lilith, you will encounter a hooded monk-like character that might provide assistance. Any conversations during these sessions will be carried out in printed text format. The game also features 18 cinematic cut-scenes to help link together elements of the journey and move the story along.
As Tiffany's journey progresses and portals are used, 17 Hidden Object scenes will need to be tackled. On some occasions the locations used by this part of the game will be repeated. The game uses the popular format of combining a reasonable cluttered scene with a text list of items that require finding. Any item in the list coloured orange could be found immediately while those coloured red would need an additional action before they can be selected. You will receive one of the found items as you reward for completing the scene.
Interspersed throughout the game are various mini game type puzzles. These are varied in type and include tasks such as moving balls to their correct slot, arranging book spines to create an image, placing animals in their correct environment, creating a recipe and pressing bricks in the correct order. A Skip option does become available after a short delay. You can also search for 34 Beyond Objects scattered throughout the game.
Sacra Terra – Kiss of Death is certainly eye catching. With some well drawn scenes, cinematic linking sequences and animation the game offers a reasonable challenging although I felt the ending was a little disappointing. I have seen this game advertised on Amazon for between £7.88 (used) and £9.00 (new). The game requires a 1.5 GHz processor with 512MB of RAM running Windows XP and later.