Forbidden Magic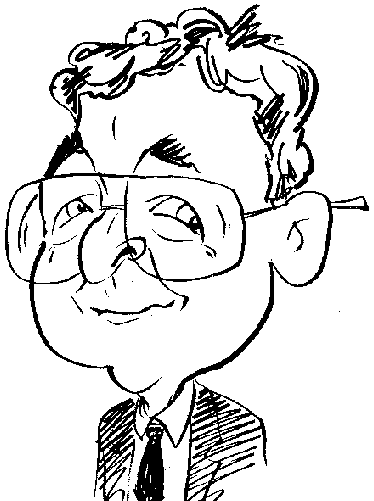 Review controls
Domini Games continues the story of a battle between good and evil represented by the forest creatures and the King.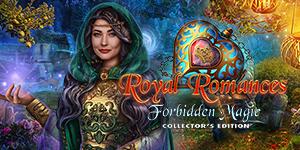 Following "The Battle of the Woods" episode, the Royal Romances saga continues this tale of monsters, dark magic and strange forces seeped in the conflict between forces for good and evil. Entitled Royal Romances - Forbidden Magic and classified as an Collector's Edition offering, this tale takes up the story a month after an allegiance has been formed between the separate evil forces who have been causing disruption to the lives of many. This latest addition to the series takes a look as to how some different characters react to this new situation as it develops.
Developed by Domini Games, this CE product features a number of bonus items. Gathered together under an "Extras" section are the usual collection of 11 bonus items that Domini Games favours. While topics such as Wallpaper, Concept Art, Music and Collectibles can be viewed at any time, some bonus items will require game progress before this content is accessible. In other words you will need to tackle some elements in the main game before you can view or replay movies, mini game puzzles and Hidden Object scenes. A bonus chapter is available once the game's four main chapters have been completed.
Spread over four different character-led chapters based in various locations and scenes. the game tends to overlay its screen with a small set of tools. Arranged across the bottom of the screen is a Journal with sections for tasks and notes, a Map, Inventory, Strategy Guide shortcut and a rechargeable Hint feature in the form of a magnifying glass. Mounted on the left side of the screen is a fly-out button that shows the current progress level of the number of Royal paraphernalia, Magical artefacts and Rune stones that are dotted throughout the game.
This task-based game opens with its main focus being directed at Ursala who, having had her magical powers removed, needs to reverse the situation and regain her magical powers by completing various trials. Other chapters then follow and deal with the actions of Glissando, Isa and Prince Henry. These chapters will involve further adventures to rescue a family member, track down and defeat a werewolf and Volkotak plus view predictions of possible future events as a result of your actions. In the process you will be expected to deal with amulets, potions, various spells and release Princess Amelia from a magical enchantment.
Linking together the different segments of the game are various cut-scenes. Combining spoken and printed dialogue, these sequences tend to involve a triple split screen approach. The central element will provide the linking sequences as it is sandwiched between general background views. Often these links come with a choice of action which can affect the flow of the story as you select your next move.
Along with multiple instances of back-tracking and making use of general objects in unusual ways, you will encounter mini game puzzles and Hidden Object challenges to block your progress. Mini game puzzles are varied in style and, in some cases, were new to me. I found particularly amusing a puzzle involving correctly labelling spices by viewing the expression of a mechanical chef figure to check whether my choices were correct or not. As usual with Domini Game puzzles, you are given the choice of an Easy or Hard version of the problem with a Skip option if needed.
Hidden Object game play makes use of a variety of style. Sometimes you could be asked to find a set number of one type of object within a scene. The required object could be listed as text, an object or part of a scene. There were also several examples where certain words in a story needed to be linked to items in a scene or you might need to identify pairs of items. If the particular Hidden Object format does not appeal then you do have the option to switch to Match 3 action and clear s grid of covered cells.
The way the game ends, it does appear that we can look forward to another episode in this battle between the King and the magical creatures. You can download this Forbidden Magic title from Gamehouse.com where it is priced at $19.99 or Big Fish Games where it is priced at £15.26. The game requires a 2.0 GHz processor with 1024MB of RAM running Windows 7 and later.
Royal Romances: Forbidden Magic Collector's Edition > iPad, iPhone, Android, Mac & PC Game | Big Fish (bigfishgames.com)
Royal Romances - Forbidden Magic Collector's Edition | GameHouse