Searching for Uncle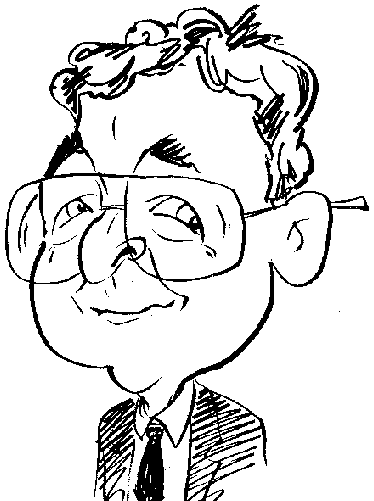 Review controls
A Match 3 journey is complicated by the appearance of various creatures and disadvantaged inhabitants.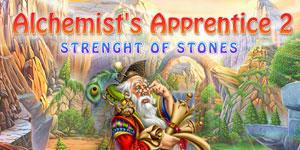 Alchemist's Apprentice 2 – Strength of Stones is a Match 3 game developed by Quick Click Games that take you on a journey to find a missing uncle. As the "2" part of the product's title might suggest, this is a follow-up offering. Unfortunately as I missed the original title, I do not know how closely this title follows the pattern set by the first game.
By clicking on various areas of the game's colourful, and a tad garish, title screen, you can discover snippets of the story line involving receiving a letter from your uncle, who has since disappeared, asking for help in finding magic crystals which can be used to activate and power a transporter. As your uncle has disappeared you will need to rely on his advisor for assistance with your task.
Before setting out, on what turns out to be a long and eventful journey, you can make adjustments to the playing environment. You can adjust the volume levels for background music and sound effects plus decide whether to play in full screen mode and use a system or custom cursor. A tutorial option is available to help you get started as you play in Relaxed, Moves or Timed mode. Rather surprisingly there is no option to create profiles for individual players. This means that anybody playing the game will take over the progress made by the previous player. Finally you can select the language used with a choice of English or Russian which does give a clue as to where the game was developed by Quick Click Games.
The journey, you need to take, follows a set path divided into numbered stop-over points. The path and numbered stop-over points increase as you make progress and complete various tasks, Each stop-over point, which must be completed in sequence, reveals a Match 3 challenge based on the popular concept of an irregular shaped grid packed with an assortment of coloured, shaped and embellished tiles. By swapping two adjacent and similar tiles, you need to create groups of three or more tiles of the same type and reach a designated target for that stop-over point.
Along with the regulation, swappable tiles, Quick Click Games has added some other elements to the content of the various grids. There are holes in some grids that block the movement of adjacent tiles while other grids contain rocks, chains, spider webs and vegetation. Some of these types of items can not be used to make a group but they can be destroyed by a matched group of other tiles. They also have the ability to regenerate themselves and take over areas of the grid where they had previously resided.
When playing a Match 3 level, the grid will take up a central position on the screen. Running down the left side of the grid is a panel with areas showing the chosen mode; the target for the level which generally is made up of a set number of two different elements to be found in the grid; and the resources collected. These resources are identified by red, green and blue colours. Situated in the top left corner of the screen will be the current amount of gold earned for that level/ Arranged down the right side of the grid will be the various power-ups that have been earned and available for specific use.
You are not limited to these power-ups as certain other power-ups make random appearances within grids. Some power-ups will destroy a small surrounding area while others will clear a column / row or an even larger area. One particular power-up tile that I found useful had lightning symbols embellished on it. Moving the tile to an adjacent one would remove all the tiles of the same colour as that in the lightning tile's new destination.
From time to time you will be faced with additional challenges. You could, for instant, be faced by the headless horseman, gargoyle, unicorn or, maybe, an angry ogre. Generally you will need to get rid of these distractions with the aid of a witch who will need to be set free and provided with an appropriate spell. You will also need to keep the local inhabitants happy by providing them with various amenities. These buildings, which include a warehouse, carpet factory, watch tower, military training camp and carriage yard, will require an allocation of resources. The buildings appear ready-built as if by Alchemist magic.
Normally when you reach a stage where there are no available moves on a grid, an automatic shuffle will take place. You will then be able to continue. However, having made progress to an over-60 level, I came across a situation where I was forced to replay a level as there were not enough tiles to achieve the target set. Clearing away blockages with matched groups that blocked access to sections of the grid was the way round this problem.
I feel that Alchemist Apprentice 2 is a game that is best suited to being dipped into whenever you have a spare 10 minutes or so rather than settling in for a long late night session. With more than 200 levels plus 25 residents to meet and help along with various structures to build, the game has plenty to keep you practicing your Match 3 skills as you find collectible cards and unlock achievements.
Game requirements call for a 1GHz processor with 512MB of RAM and 145MB of hard disk space running Windows 7 and later. I downloaded by copy of the game from Gamehouse.com where it is available for $9.99.
http://www.gamehouse.com/download-games/alchemists-apprentice-2-strength-of-stones