Crime Solving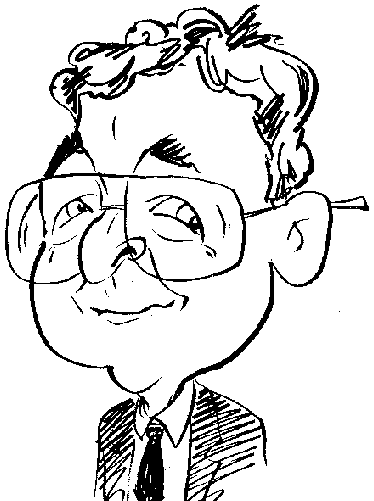 Review controls
Not one but three crimes to solve as you search through over 6,000 objects concealed in different locations.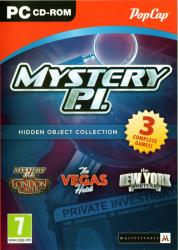 click image to enlarge
Rather than dealing with a single game, this next review features three individual offerings from the catalogue of Pop Cap. This is the Mystery P.I. collection of three Hidden Object investigation titles that have been brought together under the Mystery P.I. banner, These titles are The Vegas Heist, The New York Fortune and The London Caper.
In each case the game has been developed by SpinTop Games and follows a similar pattern. You are cast in the role of a world famous Private Investigator who is hired to solve a particular crime in a specific location within a certain time limit. In Vegas you are asked to investigate the theft of $4 billion from a vault. Moving on to New York, you will need to locate the will of a billionaire before his estate passes to a cat and a dog. London is the location where you need to recover the stolen Crown Jewels.
Prior to setting out on your investigations conducted in each location, you can create a named profile and select from a choice of the same three headshots (actually it is just two headshots as the third choice if that of a fingerprint) for your character. Adjustments can be made to the volume levels for background music and sound effects. All three games then offer the same four choices which can be set on or off. These settings cover full screen viewing; unlimited hints so you are not handicapped as you wait for the feature to recharge; relaxed mode with no time limit; and hardware acceleration..
Each game spreads its action over 20 locations that are depicted as Hidden Object scenes. As well as its selection of objects, from which you need to locate a list of ten items, each scene contains a pair of extra objects. One of the extra items is always a key while the second item does vary according to the game. In the case of Vegas, the second item is a casino chip while New York opts, not surprisingly, for an apple and London's second item is a crown. Finding all the 25 versions of these special items brings an additional reward of advancement in your P.I. status and entry to bonus game play.
When starting one of these games, you are given the choice of two appropriate locations to visit. After completing the initial locations, further locations are then offered as you continue your investigation and gather the clues needed to solve the crime.
Keeping you up-to-date as to your progress is a board to the left of the location scene. As well as displaying the text list of items to find, which sometimes come in the form of a clue or fully capitalised indicating the object to find will be in the form of a word rather than an object, a pair of icons will let you know whether you have located one, two or neither of the special items plus a countdown of the items required. This number relates to all the scenes within the set of locations offered to you rather than just the scene you were currently investigating.
Once that number reached zero then you are given the choice of continuing with the current scene or tackle a mini game to earn the necessary clue. Amongst the mini games used to challenge the players are scenes that need to be completed by rotating circular sections, release a key from a blocked-in area, clear a Match-3 grid, complete a jigsaw and locate works in a word square puzzle. These mini puzzles do help give you a break from the steady diet of Hidden Object game play.
This collection of titles is aimed at fans of Hidden Object game play with its search for the 2,100 items concealed within its various scenes. The different mini game puzzles do help somewhat but are not its main attraction. While the scenes are well-drawn, they are not exceptional and do lack from some eye-catching animation. I have seen this product available on eBay priced at around £4.75.
The game requires a 350MHz processor with 256MB of RAM and 75MG of hard disk space running Windows XP and later. It should provide some innocent entertainment for the long winter nights.
Mystery P.I.: Hidden Object Collection for Windows (2010) - MobyGames