Capture and Print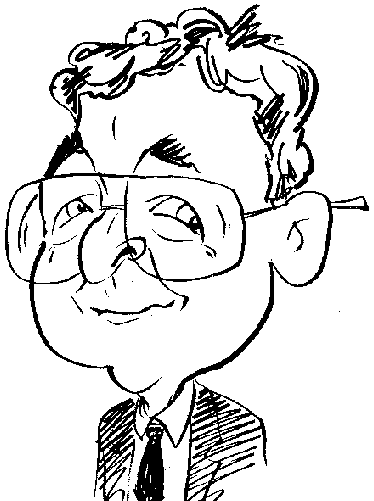 Review controls
Smile please you are about to be printed could mean Polaroid is out and about.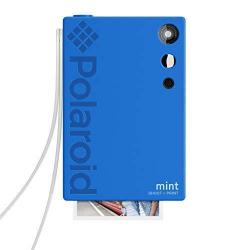 click image to enlarge
Over the years life at Polaroid must have seemed like a series of "ups and down" as the company struggled to cope with different marketing conditions. My first experience of Polaroid was with its rather bulky camera that would automatically deliver an instant black and white print of the captured image you have just taken. Applying a quick fixative would help ensure the print did not fade later. After a brief struggle as certain financial problems were resolved, Polaroid delivered a company make-over and re-invented itself as a manufacturer of electrical goods that included a range of slim-line televisions with Freeview, traditional cameras and memory storage devices to mention just some. Later an instant mobile printer, using Zink™ technology, was added to the Polaroid collection. The Polaroid wheel now seems to have turned part of the way round the circle with the release of the Polaroid Mint 2-in-1 product.
The Polaroid 2-in-1 is the latest incarnation of the company's first love of combining an instant digital camera with a printer facility. Available in a choice of black, white, red, yellow and blue with my review sample being of the later hue., the Polaroid Mint Camera / Printer device has dimensions of 117 x 78.5 x 19.75 mm (L x W x D) and weighs 173g. It is eminently portable and can be slipped into a pocket without causing too much of an unsightly bulge or weigh you down when on your travels.
Included in the box, with the camera / printer unit, is a sample pack of the Polaroid Zink paper that is required by the printer element, a camera strap, standard-to-micro USB lead for charging the camera's built-in Lithium-ion 700 mAh battery which is rated at producing 40 images from a single charge. You also get a multi-lingual User Guide booklet. As the sample pack of Zink paper contains just 5 sheets, you are going to need to quickly purchase some replacement packs in order to make use of the Polaroid Mint.
Running down the right side of the camera, when viewed from the front, are connections for the camera strap, USB micro port and a slot for inserting a microSD card when you want to print images captured with another device plus indicator lights for charging and speaker activities. The opposite side of the Polaroid Mint unit contains push buttons for power, mode and frame settings plus a 10-second display toggle along with indicator lights to show whether Colour, Black & White or Sepia mode is selected for the current image.
Positioned on top of the camera is a shutter button. Keeping the front-on mounted camera lens company are a Selfie mirror and a focused viewfinder. The rear of the camera contains the viewfinder and gives access to the internal Zink paper tray compartment. The paper needs to be inserted in portrait rather than landscape orientation. When inserting a new pack of paper, you should include the blue calibration sheet with the barcode information facing downwards and the Zink logo in the bottom right corner. When taking a photo with a new pack of Zink paper, the blue calibration sheet will be automatically ejected before the actual captured image is printed in 2 x 3 inch format.
When using the Polaroid Mint camera with the standard colour mode for indoor and outdoor scenes, the results were reasonable but not particularly practicable due to the small size of the printed image. Switching to sepia mode, and using the front-mounted Selfie mirror, re-enforced my dislike of this type of vanity photography. My first attempt produced a face with an extended jaw line, possibly due to the poor quality line-up reflection in the mirror, while a second attempt produced a slightly better facial image that might not frighten babies and infants. I suppose Selfie images could be used as part of identification badges at specific events especially as you can peal off the back cover to reveal a sticky area,
I had been informed that the Polaroid Mint camera / printer device is available priced at £109.99, however a quick check of the Web revealed some places were the camera was £10 cheaper, The same places also sold pack of Zink paper.
Polaroid Mint Camera / Printer and Zink Paper

| Location | Unit Price | Zink Sheets | Size of pack | Price per print |
| --- | --- | --- | --- | --- |
| Argos | £99.99 | £14.99 | 30 | 50p |
| Robert Dyas | £99.99 | £24.99 | 50 | 50p |
| Currys | £99.99 | £34.99 | 50 | 70p |
| Amazon | £99.99 | £24.99 | 50 | 50p |