PhonAudio Headphones PHN100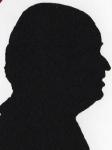 A pair of on/over ear headphones, a pair of rather comfortable on/over ear headphones, a pair of on/over ear headphones giving an excellent sound. Put all these together and you get the PhonAudio Headphones with the less than catchy name of PHN100.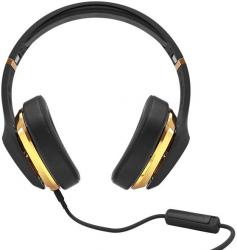 click image to enlarge
These are designed for use with 'i' devices, so if you have a recent iPod, iPhone or iPad then the full range of functions are available. For other devices then you have a very decent set of on/over ear headphones.
The rubberised lead is 1.3 metres long. I cannot tell you about the box or anything else it may or may not contain as I was sent just the headphones and detachable lead.
30cm down the lead is a single button control on one side and a range of presses will do most things. The other side has a slider button that increases and decreases the volume.
On request I was sent a PDF file in English, French and Spanish.
The controls on the button control in the cable are duplicated on the back of the ear pads. So a single push, double push or treble push can play, pause move forward or back all are explained in the PDF file. I am assuming that this will be printed in the boxed versions.
With most sets of headphones I need a little of the side expansion, here I needed none of 2.75cm available on each side. The measurements I give are with no extension and the earpieces parallel.
19cm from the base of the earpads to the top of the headband and 18cm from the inside of one earpad to the other. The headband is 1.5cm from inside to outside with a generous amount of padding ideal for those like me with little or no hair on top.
The earpieces are 9cm tall and 7cm wide again with generous padding. I am assuming all the padding is leather it certainly feels like leather to me.
As stated there is 2.75cm of movement in each arm so while most adults should be accommodated children may find them a little large.
The base of the left earpiece is where the 1.3metre long lead fits into a 3.5mm socket, both ends have straight connectors. There is a microphone built into the area between the pad and back of the earpad. Just above the size adjustment on each side is a hinge to allow the headphones to fold into a slightly smaller package for travel in a bag. I would expect a pouch to be provided but none was sent with my unit. The size when folded was 16x11.5cm
For once I have plenty of space for description of sound quality, as regular readers will know I use a set of files on an MP3 player for the range of music including many things that I personally am not keen on like pop music and even opera. They are there simply so I can prove the range, all types of music and voice tests were passed.
I then moved onto connection to better quality music both on CD and other higher quality and again the tests were passed with stereo being well separated and even tiny sounds often missed with speakers -even quality speakers- were there to be heard. There was plenty of bass without it being excessive and enough in the high register.
The PHN 100 are available for £229 I am told a version PHN 200 sold as 'on ear' will be available for £20 less.
Available from 30th May on this link https://www.phonaudio.com/