Protecting a Child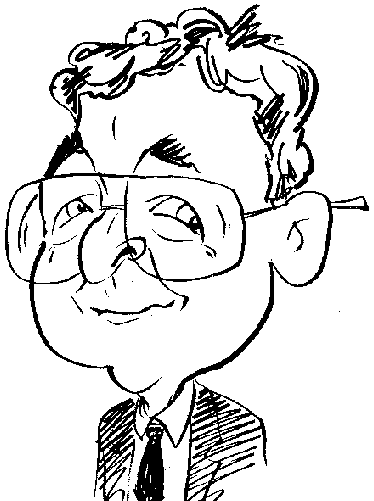 Review controls
Social Services come to the rescue as an evil politician searched for a child with psychic powers.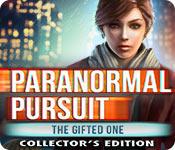 Paranormal Pursuit - The Gifted One is a title from Alawar's catalogue of offerings. This title, developed by Logris Games, is a Hidden Object Adventure game. I have been looking at the Collector's Edition of the title which comes with a number of extra items to add further appeal to the prospective player.
Available from the game's main title screen, some of the extra features can be accessed immediately while a couple require progress to be made or the completion of the main game. Falling into the immediate access category are items dealing with Wallpaper, Concept Art, Music and Achievements. To access Characters, Cut-scenes and a Bonus chapter, you will need to complete the main game.
Profiles can be created so that different players can enjoy the game at their own speed. Volume levels can be set for background music and sound effects. Other selectable options allow you to choose to play the game in full screen mode and use a custom cursor. There is a choice of three different difficulty modes. With Casual mode you have a fast recharge of the Hint and Skip features plus a tutorial. Advanced mode slows down the recharging aspect and does away with the tutorial. Opting for Expert mode means the Hint, Skip and Tutorial features are disabled.
Your role in the game is that of Samantha Evans, a child welfare officer, who has received information that a young boy was being mistreated. Setting out to investigate this report, the game begins in earnest with a full screen view of the current scene.
While the background to this and other scenes has an almost photographic quality, any characters making an appearance are shown as full-sized animated images superimposed on the scene. They appear realistic although this does not include any lip synch movement as they deliver their dialogue provided by a voice actor.
You quickly realise that nobody is telling the truth, including police officers, as you start your investigation. Finding a young boy, called Kevin, you place him under your protection. Later you discover the young boy has psychic powers which can be used to help you deal with various situations. The boy is wanted by others including an evil politician and it is up to you to protect him.
Running across the bottom of the various scenes are some of the tools at your disposal. Taking up a central position is an inventory holding the items that are collected from the different scenes. Any item in the inventory bearing a plus sign means that some action will be required before it can be used. One such item is a tool that can be switched between being used as a knife or wire cutters. Mounted on the left and right of the inventory area are links to Task and Guide features.
Further to the left of the inventory are shortcuts to a Journal, a map of the city and the game's main menu. The right side of the inventory house the Hint feature, feedback on collectibles and a portrait of Kevin waiting to be called into action when you require assistance from his psychic ability.
Additional assistance is provided by your cursor as it travels around the different scenes. It will change shape to indicate when an appropriate action can be taken. Bubbles will appear to indicate when clues are available with circles being used to tell you when to hide or run plus sparkles indicating Hidden Object scenes.
While on the subject of Hidden Object scenes, these take the format of silhouettes of items which need to be located in a scene. Once found you will often need to use the item elsewhere within the scene in order to aid your discovery of another item.
A variety of puzzle-type mini games are used to block your progress at different points in the game. These puzzles involve tasks such as travelling along a path visiting a series of points, matching pairs that are connected in some way, sorting out a jumbled image and placing objects in their correct scene. While Kevin can not use his psychic powers to help with puzzles, he can remove other obstacles.
Linking together the different segments of the story are animated cut-scenes. These often feature Samantha and Kevin escaping from the clutches of those trying to capture them. In some of the later cut-scenes, the audio content was absent.
Generally I enjoyed playing this game although it was not as challenging as some other titles. The game requires a 1.4 GHz processor with 2GB of RAM and 1.3GB of hard disk space running Windows Vista and later. Big Fish Games have this title listed at £10.80.
Paranormal Pursuit: The Gifted One Collector's Edition > iPad, iPhone, Android, Mac & PC Game | Big Fish (bigfishgames.com)