Disappearing Magician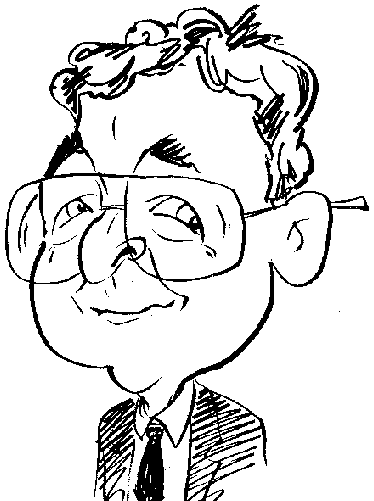 Review controls
The chance to repair past mistakes is on offer as you return to your hometown to solve a mystery.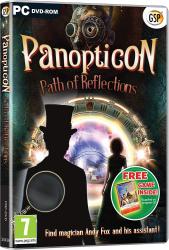 click image to enlarge
It all began, as far as we are concerned, with the arrival of a telegram (a rather ancient form of communication) requesting you to investigate the mysterious disappearance of a magician, named Andy Fox, and his young assistance, Angela Fisher. The disappearance occurred during the performance of a magic trick carried out in the House of Illusion. As this incident occurred in your hometown, you were the obvious candidate to conduct the investigation especially as one of the victims was a sweetheart of yours before leaving home. This is the opening sequence to a Hidden Object Adventure game developed by Cyber Cradle. Entitled Panopticon – Path of Reflections.
This game places you in the role of John Perry who has built up a reputation of being one of the country's leading Private Detectives. Before starting your investigation you do have the options to carry out certain adjustments to the game playing environment. Profiles can be created to record the progress of individual players who tackle this game. Volume levels can be adjusted for music and sound levels used during the game plus opting to view the action in full screen mode using a custom cursor. There is a choice of difficulty levels as you select from either Casual or Expert level. Depending upon your choice, you will get fast or slow recharging of the Hint and Skip features plus whether sparkles will be used to identify Hidden Object scenes or not.
The usual arrangement of a Journal, Inventory and Hint option is located across the bottom of the screen. This will keep track of your findings, store the goods you collect and give some guidance of what to do next. Further assistance is provided by the mouse cursor. This will change shape to indicate when a specific action is available at a certain point within the current scene.
The game follows a regulation pattern as your character travels around various scenes in search of clues and any objects that might prove useful later in the game. These scenes cover a variety of locations which start with the local police station before moving on to check out the theatre where the disappearance happened. Later your field of reference expands further as you need to check out a fairground, eastern marketplace plus surrounding dwellings, underground crypt and a seaport as your investigation follows a winding trail.
As part of your investigation, you will get the opportunity to check out and make use of the strange device that Andy Fox used during his performance. It was believed that the machine made use of the work conducted by Telsa and Harry Houdini. You quickly discover that when this machine is combined with special glowing globes, it will create a link with another location. You can then travel to these locations, mentioned earlier, and carry out various tasks.
These scenes generally contain certain objects that can be collected and stored until required later in the game. Mixed in with these objects will be an occasional mini game puzzle, Hidden Object scene and the chance to meet other characters. The mini game puzzles are varied in type and tend to reflect the type of location in which they are to be found. For example a game of find the lady and Tarot card readings are in a fairground while how to remove an octopus occurs at a seaport and rebuilding a skeleton is placed in an underground crypt.
Hidden Object game play will follow the standard format of combining a cluttered scene with a text list of items that are required to be found in the scene. Any entry in the list coloured orange will require an additional action before it can be selected. You might need to open a container or combine two objects. At the conclusion of the Hidden Object scene you will receive one of the found items as your reward,
The other characters residing in this game do have one similar characteristic. They all require some form of assistance from you before they will provide you with the information needed to make progress in the game. Generally these characters will keep good their promise to reward you for your help but there is one exception which you will need to trick in order to get what you want. When communicating with these characters the dialogue will be in text format only.
Apart from the ability to travel between a variety of locations, the game offers nothing really new or innovative. It is hardly likely to keep you burning the midnight oil. Perhaps this is the reason why the game comes with an addition of a free game entitled Mystery Agency – Secrets of the Orient. This is a rather basic Hidden Object Adventure game from Cranberry Production.
I have seen Panopticon – Path of Reflections Available from Amazon priced at £9.46. The game requires a 1.5 GHz processor with 1024MB of RAM running Windows Vista and later.