Panda Global Protection 2018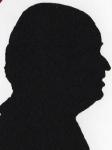 How much does your Internet Security software impact on your daily use of your computer, does it slow you down, does it warn you of various sites, does it put up messages on the screen, does it demand you click again to continue or does it just sit quietly and do its job.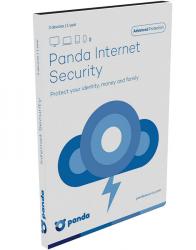 click image to enlarge
Of course we all think we know best and only if a 'nasty' gets through do we then say that it's the fault of the Security Package.
I still know some people who have no security and others who rely of that supplied by Microsoft assuming they are running Windows 10. Sooner or later they will be hit and dependant on what hits them it might mean someone 'tweaks' their credit card or takes their identity or just cause havoc on their PC.
Assuming you have a recent backup maybe an afternoon's work will get you up and running again, maybe it will not, why did my security software not stop those baXXXXds.
There are numerous packages out there are I have told you about Kaspersky, McAfee and others, one that I have not mentioned recently is Panda so here a look at them in 2018.
Like so many packages today this arrived in the form of a link to download and an activation code, download the software and it gives you four days of partial cover once your email address has been accepted and you have entered the activation code (again) you then are covered normally for 12 months but I understand other periods are available.
A full scan will take time so perhaps best to run it when you are not working like overnight but it will do a partial scan of the normal hiding places for such 'nasties' in a few minutes and after that it just sits there monitoring.
On a recent Windows 10 notebook all you see is a Desktop icon, click on it and the front screen pops up telling you when the last scan was, below this an option to include other devices such as your phone and below this two icons the first telling you when your product is valid until and the other called 'Data Shield' with 'on'.
The Antivirus part is the right section of this panel that says protected with a lightning bolt and under this the number of files in quarantine, the number of files scanned and finally the number of threats blocked.
A click on the right side of the Window brings the next screen up in three shades of blue, Process Monitor, Safe Browsing, Personal Firewall, Wi-Fi Protection, USB Protection, Parental Control, Rescue Kit, Application Control, Virtual Keyboard, Online Backup and Support. The third screen has PC Tuneup and the ability to improve protection. All these features are working in the background once you have enabled them so that Panda icon can be doing a whole lot behind the scenes.
A few words about the way a lot of problems arrive is through a USB stick so it does need scanning before it starts to spread its possible nasty load, in most cases this will not stop the music or video working it just allows it to get on-board and then ….
Panda Global Protection is available from the link below for £38.49 for a year, a free trial is also available.
https://www.pandasecurity.com/uk/homeusers/solutions/global-protection/