An Oppo Handset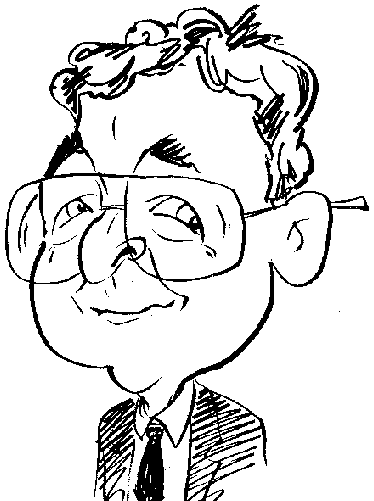 Review controls
When the Oppo Reno 10x Zoom arrived for review, I felt a certain affinity with the product.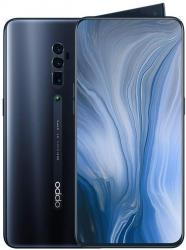 click image to enlarge
This was due to the Oppo part of its title as this was a palindrome - a word that is spelt the same way forwards and backwards. My date of birth is a palindrome with numbers replacing letters. I was also tempted to reduce the product title to just Oppo Reno in order to save on the wear and tear of my typing figures. However, know that a Oppo Reno product had also been released, I decided to stick with the full title to avoid any possible confusion.
Available in a choice of Ocean Green or Jet Black, the Oppo Reno 10x Zoom is a smartphone. With dimensions of 162 x 72.2 x 9.3 mm and weighing 215g, this smartphone could be considered to be of the large variety of handsets. Surrounded by a barely-there bezel with rounded corners, the Oppo Reno 10x Zoom has a 6.6 inch AMOLED, multi-touch, capacitive screen that delivers a resolution of 2340 by 1080 pixels with 15,7 million colours. The screen ration is 93.1%.
Oppo has split the main external controls to either side of the handset. The volume control resides on the left side while the right side houses a control that doubles as power and screen lock features. Positioned on the base of the handset, exactly where I would expect to find it, is the USB Type C port, which I immediately felt was for use when charging the unit's internal battery. This tray can hold two micro SIM cards for personal and business use or a single SIM and micro SD memory card. Further checking on the outer rim of the handset revealed that Oppo had followed the recent trend of not offering a dedicated earphone connection. Instead the USB port is meant to provide earphone connection. This is not a trend that I am particular fan of as it means I would be unable to listen to music stored on a flash stick via earphones.
The base of the handset also house a pinhole. This facility gives access to a pop-out SIM/Memory card tray when the eject tool is inserted. The pop-out tray can hold micro SIM cards for business and personal use. One of the SIM cards can be replaced with a Micro SD card to increase available storage space.
Built into the Oppo Reno 10x Zoom is the usual arrangement of front and rear mounted cameras. Tackling an area which often seems to be a favourite when it comes to enhancing, Oppo has beefed the camera functionality of this handset by combining a 16MP front camera with pop-up selfie option and a triple offering of 48MP, 8MP and 13MP lenses while not forgetting the 10x Zoom capability on the rear. Actually, like the camera sensors, the zoom capability is a combination which is made up of 10x optical zoom with a further 60x digital zoom for when the occasion calls for an extra boost when capturing images from hundred of metres away. I found the results to be of a reasonable quality, clarity and colour definition when capturing images at a range of distances.
Whether using the rear or front mounted camera, you have the choice of selecting from video, photo or portrait mode with each mode offering the opportunity to select from Night, Pano, Expert, Time Lapse, Slow-Mo and Google Lens settings. These additional options are reduced to Pano and Time Lapse when the front camera is being used. Also on the front face of the handset is a fingerprint reader.
The Oppo Reno 10x Zoom smartphone is build around the Qualcomm Snapdragon 855 Octa Core processor rated at a speed of 2.8GHz. My review unit came with 8GB of RAM. As standard the handset comes with 256GB of internal storage. As mentioned earlier, storage space can be increased by the insertion of a micro SD card of up to 256GB capacity. Along with the fingerprint sensor already mentioned, the Oppo Reno 10x Zoom handset has sensors for Geomagnetic, Light, Proximity, Accelerometer, Gyro and Laser Flow.
Power is supplied by a 4065 mAh rechargeable battery. This battery has support for Smart Power Save, set on by default, and Super High Power Efficiency whereby background apps and a reduce screen brightness, amongst other features, can be adjusted when necessary due to low battery conditions. The battery is also rated at being capable of completing a full recharge from zero in around 70 minutes.
The overall appearance of the Oppo Reno 10x Zoom is of a well-designed, sleek product with smooth lines except when a shark-like fin protrudes from the top right of the camera when capturing a selfie. However I did notice that the handset did have a tendency to slip and slide when place on various flat surface even when that surface consisted entirely of cloth. I would often find that the handset had moved from where I had placed it during the review period.
Providing the link between the user and the hardware is the ColorOS 6 which is based on Android 9 (Pie). ColorOS adds Smart Riding Mode, Swipe-up Gesture, Cloud Service and Smart Assistant plus a borderless design to the mix. The combination works reasonably well even for somebody who prefers a totally pure Android environment.
Included in the box with the Oppo Reno 10x Zoom smartphone are a power lead with three-pin plug, eject tool, case, earplugs, warranty card and an info booklet that really just pinpoints where to find the handset's various controls. The Oppo Reno 10x Zoom smartphone offers a reasonable choice especially for those requiring long range photography. As review this handset is current available from Amazon UK priced at £499.00.