Visit the Forsaken Isle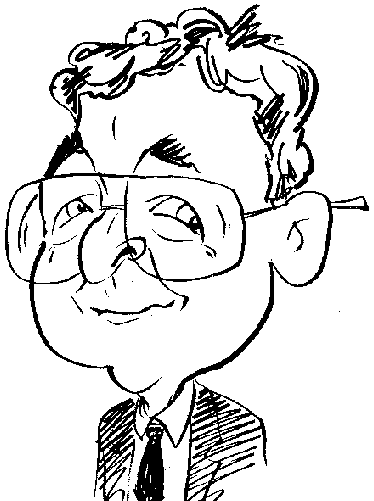 Review controls
While checking your heritage, you discover you are related to Lady Annabel and decide to investigate further.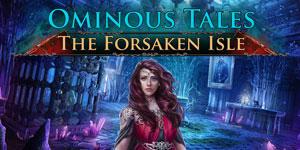 Ominous Tales: The Forsaken Isle belongs to the popular genre of Hidden Object Adventure games. As usual with games of this type, you can create profiles for those willing to accept the challenge of visiting an island some 30 miles off the coast of England. I should point out that the locals call this location "The Forsaken Isle" and believe it to be the home of wolves, ghosts and other strange creatures.
Named profiles can contain the assigned volume levels for background music, sound effects and voice dialogue plus whether to play in full or widescreen mode with or without a custom cursor. The game can be played in a choice of four difficulty levels. In Easy mode you have a very fast hint recharge and active area indicators plus fast puzzle skipping and slow Hidden Object skipping. Charging and skipping options slow down in Hard mode while Expert mode does not provide active area indicators or allow Hidden Object skipping. Custom mode allows you to cherry pick from the available options including a tutorial that features in all modes.
As well as adjusting games settings and creating profiles, the game's main title screen gives you access to a number of extra items entitled Stories, Wallpapers, Music, Concept Art and Collectibles categorised as Tormented Souls, Annabel's Diary Pages and Claw Marks. While the Stories section is locked until you have made suitable progress in the game, the other items give you instant access. You can select from the available content and check out which of the collectibles you have discovered.
According to legend, in the 19th Century, Vincent Faulkner, an influential merchant and a founder member of the sadists club, set up the headquarters for his trading empire on the Forsaken Isle. He was visited by Lady Annabel, the daughter of his trading partner, with the possibility of marriage in mind. She became popular with the common people who referred to her as "The Lady of the Isle". One day she suddenly disappeared and a pack of wolves appeared and started killing everybody. Years later you make an appearance, cast in the role of an ancestor of Lady Annabel, and decide to visit the island in order to discover what had happened to her.
Even before reaching the island, being transported by a reluctant boat-keeper, you are magically taken to a wrecked ship to meet the spirit of Lady Annabel. You can then discover some of the game's interface features. The well-drawn and atmospheric scenes interact with your mouse cursor which changes shape to indicate when various tasks can be carried out. You can converse with other characters whose dialogue will be presented in text format and be delivered by voice actors (Lady Annabel's voice is of the cut-glass variety). Different cursors are used to indicate when you can pick up an item, examine an area or move in a specific direction. Glimmers and sparkles are used to guide you towards areas of interest.
Running across the bottom of the various scenes are the tools that are available to you. Taking up a central position is the Inventory which can be locked in place or allowed to disappear when not required. Any item in the Inventory accompanied by a "+" symbol will need to be combined with at least one other items before it can be used. To the left of the Inventory are options for the Main Menu, story notes and your current objective. The right side of the Inventory houses the Hint feature with a percentage charger and, a little later, a map that will transport you between locations.
Indicated by an outbreak of sparkles, Hidden Object scenes tend to switch between text and a silhouette style of play. You will either be presented with a series of silhouettes or a text list of objects to be found in the current scene. In the case of the text list, any item coloured red will require an additional action before it can be selected. At the successful completion of a scene you will be rewarded with at least one of the found items.
From time to time you will be faced by a puzzle or mini game for solving. The game's developers have spread their net wide with the selection of puzzles and the like. Not surprisingly, with such a wide selection, the difficulty level encountered with these challenges varies greatly. Each puzzle or mini-game is accompanied with three buttons to move back, reset and access brief information as to what is required to solve the challenge. After a delay there is also an option to skip the puzzle but this will rarely be required.
Ominous Tales: The Forsaken Isle ticks most of the right boxes. The various scenes are well-drawn with eye-catching animations while the voice actors providing the dialogue deliver their lines appropriately. Hidden Object game play is reasonable. However puzzles and mini games could have been more challenging. Expect to pay $9.95 for this downloadable game which requires a 1.5GHz processor with 512MB of RAM and 1.65GB of hard disk space running Windows 7 and later.
http://www.gamehouse.com/download-games/ominous-tales-the-forsaken-isle