OPPO RX17 Mobile Phone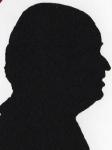 Another new phone company to the UK, freak UK weather and a taxi drivers protest caused gridlock in the part of London where the launch was due to take place so my first contact was when their latest offering the RX17 Pro arrived on my desk. So all I know is what I discovered during my testing as well as what is shown on the OPPO website.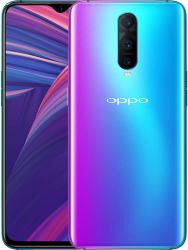 click image to enlarge
The Oppo RX17 measures 15.5x7.4x.8cm and weighs 183grams.
Going around the outside has the on/off button on the right side, the base has USB 'C' socket for charging as well as the SIM's entry point, the USB socket can also be used for the supplied headset to listen to music. Also in this very congested area is a pin hole microphone as well as the speaker. The left side has the volume up and down buttons. The top is clear.
The rear of my unit was between a metallic purple and a turquoise blue (called Radiant Blue); .5cm down from the top is a slightly raised vertical area of 3.5cm that has camera lenses and LED flash.
The notional diagonal imperial screen measurement is 6.4inches. The face is coated with Gorilla Glass 6.
It is capable of (50watt) fast charge – stated to be able to charge to 40% in 10 minutes - but I had to make do with standard USB charging from a plug front.
There is a hidden finger print sensor towards the bottom of the screen.
The unit comes with 8GB RAM and 128GB ROM. If this is still not enough memory you can add a Micro SD card in place of the second SIM and I am told this can be up to another 256GB.
Another feature I could not try is the ability to connect the screen to a larger display with a USB 'C' to HDMI cable as this cable is also an extra.
It has a new operating system to me is Color OS 5.2 this is based on Android 8.1.
The processor is a Qualcomm Octa Core offering.
Bootup is 15 seconds and shutdown a two stage 6 second process.
By default the Home screen has three rows of four icons towards the bottom with a Google bar that you can type of talk into just above. Higher up is a digital clock and the local weather beside this. The small top line has all the normal information about SIM and Wi-Fi etc. battery state is only shown here if you turn it on in settings.
Now onto the item that makes this phone stand out - its camera - and especially its ability to give you night shots exactly as they look to the naked eye.
As the street lights around here turn off at midnight I disturbed the local foxes at around 3AM to test the night claims and was not dissatisfied. Of course lights shining on water really look the business but walking to the local park at night would not help as it is locked.
I also took a range of daylight shots and was more than happy especially with the video, where with a lot of phones if you zoom in it becomes very jerky for a moment, not so here.
I also like the fact that it automatically recognises a group shot when there are several faces in the image.
This is a nice phone and the skin over the Android does not detract, it will certainly sell on it photo capture ability.
Certainly not a cheap phone but a lot of other companies equivalent offerings are even more expensive. The Oppo RX17 is available either in Radiant Mist or Emerald Green and at the time of publication is available from Amazon for £709.