Tears of Sekhmet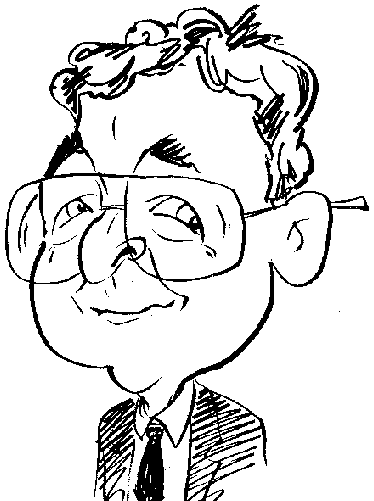 Review controls
You should let sleeping Pharaohs remain undisturbed otherwise a whole heap of trouble could be the result as seen in this next budget title from Focus Multimedia.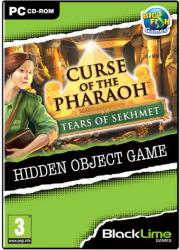 click image to enlarge
Regular readers will know that Focus Multimedia has a portfolio of standard game titles and a budget line-up of offerings for the game player. This next game belongs to the BlackLime budget catalogue of titles. Curse of Pharaoh: Tears of Sekhmet is a Hidden Object game with a slight Adventure influence. Your task in this game is to help discover the seven Tears of Sekhmet which have been scattered around the globe.
While you can play this game in full screen or windowed mode plus adjust various volume level settings, there is no choice of difficulty level as you help Anna and the Professor find and collect the Tears from various locations. You are meant to be in competition with Anna's evil step-brother Will who wants the Tears to help him rule the world. However I should point out that your actions will have very little bearing on who gets to the Individual Tears first. You just follow the pre-defined path set out by the game with the eventual winner set in stone. It is the finding of the Hidden Objects and playing of the mini-games that is important rather than a race to get to each location first.
Following an introductory sequence that sets the standard of inanimate cut-out characters and extremely cheesy printed dialogue, a tutorial will lead you through the game's main features which include a map for selecting locations, coins, store and a Wipi Hint feature. I should explain that Wipi is an ancient Egyptian creature that does just that – he whips in and out of the screen when called into action and when he feels like it. Press the Hint button when involved in Hidden Object action and Wipi will run in and pinpoint a yet to be located object. He will also appear from time to time at an edge of the screen as if checking out how you are progressing. If you click on him before he disappears then you will be rewarded with an additional hint to add to your collection. You start off with just three hints.
The game is spread over nine worlds or chapters with each one consisting of a number of locations which you need to visit and return to in order to complete various tasks. These tasks will mainly consist of various Hidden Object type scenes with a scattering of puzzles to test your skill level. In most cases you will need to find a selection of objects but occasionally your search criteria will focus on a single object, such as fingerprints, propellers or Canopic jars, with a specific number being required. There will also be occasions when you will need to pinpoint the ten differences between two similar scenes.
As well as the numerous objects that are discarded once found, you will also need to find occasional objects that will need to be used elsewhere to help you complete tasks. These objects will be identified by being coloured blue or red depending whether they are needed to complete a location or be used as part of a puzzle., When these items are located, pop up appears to help identify them, the objects are automatically stored in their own special area until needed. Any bouts of indiscriminate clicking in search of objects will cause a blackout for a short period during which you will need to use a searchlight feature.
Each scene, whether of the spot-the-difference or Hidden Object type, will also contain three coins which you need to locate. These coins can be used to purchase items, which will help you complete the game, from a Store module. Among the items you can purchase are additional hints, a double cursor (useful for spot-the-difference), a hammer and an oxygen tank for underwater exploration.
As well as the coins, each world will contain pieces of a mask scattered over the various scenes. You will need to collect these pieces so that the mask for that world is complete. You will be rewarded with either additional hints or more coins that can be used at any time.
In the same way that scenes are reused for Hidden Object game play, some of the puzzles featured in this game are repeated. For those puzzles that you find too difficult, there is a Skip option. However you will need to purchase a hammer from the Store every time you need to skip a puzzle.
I feel that Curse of the Pharaoh: Tears of Sekhmet is more suited to the experience player rather than somebody tackling their first Hidden Object outing. Fortunately you can skip past the various linking sequences which add little to the game. The game lacks an addictive quality and I could easily have put it to one side were it not for the need to complete this review. Priced at £5.10, the game requires a 1.0GHz processor with 512MB of RAM and 110MB of hard disk space running Windows XP and later.
http://www.focusmm.co.uk/shop/Curse-of-the-Pharaoh-Tears-of-Sekhmet-pr-1842.html