Headphones for Kids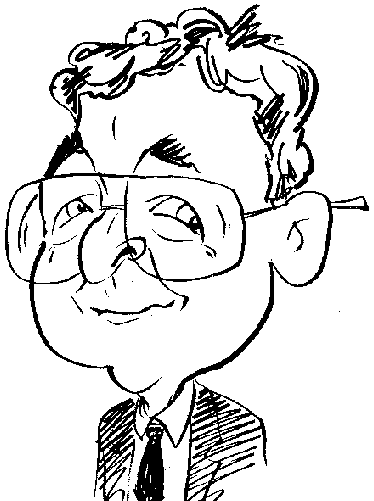 Review controls
If you are looking for something that is kid-safe, kid-proof and kid-friendly then this next product might fit the bill.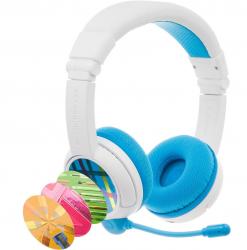 click image to enlarge
News has just reached me regarding a new set of headphones product that has been developed specially for the purpose of home schooling. I should add that I am sure that parents and innovative children will quickly think of other uses that would widen the appeal of this product. Launched by ONANOFF, a company founded in Iceland in 2010, the product in question is the BuddyPhones School+ Wireless kid's headphones. Initially these headphones are available for purchased from the BuddyPhone website for £49.99 (including VAT). However by mid August this product will be available from Amazon.
With a choice of colours, selecting from blue, green, yellow and pink, these headphones come packed with a number of features that could appeal to the prospective purchaser. Built into the headphones are three SafeAudio® settings. These settings cover 94dB TravelMode, 85dB KidsMode and 75dB ToddlerMode to suit a range of ages and environments whether it involves the home, school or travel situations.
The headphones also benefit from ONANOFF's patented StudyMode® technology. This particular feature has been developed to help isolate voices from other sounds that may be present. This should produce crisper, clearer vocals to assist the young scholar to focus when studying or watching lessons that might be delivered via video.
Allowing for communication both inwards and outwards, the BuddyPhones School+ Wireless headphones is fitted with a detachable beam microphone. This microphone promises to deliver maximum quality voice recording when used for chats and lessons. Built into the microphone is a passive noise cancellation feature that minimising the effect of background noise so that the child's voice will be heard clearly.
These headphones can be adjusted to fit various head sizes. You can also personalise the headphones by adding decorative stickers and a name tag label to a dedicated sticker area. The headphones' wireless capability means this kit can be worn when moving around as long as you stay within the 20 meter range of this particular feature. You also get up to 20 hours of use before the headphones' battery will need recharging.
To ensure a comfortable experience during possible long-wearing sessions, this headset's earpieces uses replaceable ear cushions. These are made from hypo-allergenic and sweat resistant fabric. The rest of the headphones is constructed from BPA- and phthalate-free material so reducing any exposure that may occur from harmful plastic components.
Hopefully I will get the opportunity to test and review these BuddyPhones School+ Wireless headphones.