Nuraphones from Nura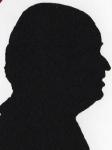 Review controls
Here are a set of headphones with a difference a big difference. Those without hearing problems might perhaps not find the information below useful but for others it might allow both music and speech to be heard a lot better than it otherwise would.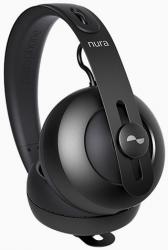 click image to enlarge
They are a set of intelligent headphones that understand your hearing – or lack of it - and adjust the output to suit. They also come with buds that sit in the ear but do plug them. Also when worn while moving about either corded or cordless they allow air to circulate so that the ears do not overheat. If you know what I mean about hot or plugged ears then you could certainly think the cost worth wild.
Let me put another iron into the fire I suffer from variable degrees of Tinnitus and when at the lower level these seem to reduce it to almost nothing.
From the base of the earcups to the inside of the padded headband can be as much as 20cm that is with the 3.5cm of each arm extension fully extended.
There is just one external connector a 1.1x.7cm connector, five different leads were provided they are USB, USB 'C', 3.5mm audio, Micro USB and Lightning, so almost all phone connections are provided, the one exception is the few phones that used to use Mini USB.
However you must do the initial setup using Bluetooth, I checked with Nuraphone and if you do not have Bluetooth then the special setup for your own hearing cannot be completed, after doing the setup you are free to use the headphones corded or cordless as you wish, you will need to charge them using the standard USB lead supplied as the other end the 1.1x.7cm connector that connects into the base of the right earpiece is proprietary.
My own desktop PC does not have Bluetooth but once setup with my phone the standard corded USB connection works perfectly and every time I plug the lead in I get 'Welcome back Paul' over the headphones as they cut out my standard USB speakers, every time I disconnect the USB speakers take over again.
For most the added 'nipple' in the ear with the ear piece behind it will reduce the external noises but in my tests not enough to be dangerous as for example you should still be able to hear a car horn.
My test period was during the colder part of the winter so while my ears did not sweat I cannot be sure that the little vents top and bottom of the headphones designed to flow air through the unit was responsible or just the extremely cold weather.
They come with a solid carry case with a magnetic catch.
Sound quality was good as you expect from a quality product and my normal assortment of files from the gamut of Genres all worked correctly giving the whole range of both music and speech.
What I cannot prove or disprove is how much assistance they will be to a Tinnitus sufferer I spoke at the launch event last year to a gentleman from Nuraphone who thought they could assist but there pre-launch tests had been inconclusive. My Tinnitus is variable as indeed are a lot of ailments so on the bad days there was no noticeable improvement but on others when the symptoms were less severe then I hardly able to notice my problem, however my test period would have needed to be months not weeks to reach a more accurate answer.
Nuraphone are available from the link below for £349, while my unit came with all the cables looking at the link below it seems they may be an extra cost. However at the time of writing their site offers you free shipping.
I checked about cables with their representative who said everyone gets the standard USB cable and you choose one of the others at time of purchase if you want/need more then they are at extra cost.