Nero Multimedia Suite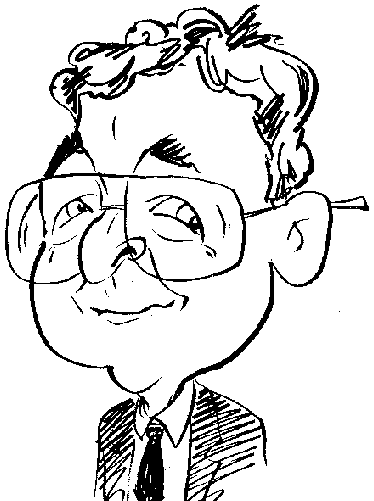 Review controls
In the middle of July during the year of 64AD, the city of Rome was engulfed in flames with the Emperor Nero an interested spectator. Nearly two thousand years later a company, called Ahead Software released burning software named Nero after the long dead Emperor. A further ten years was to pass as Ahead Software metamorphosis into Nero AG and the company's software took on the role of a multimedia suite while retaining the Nero name.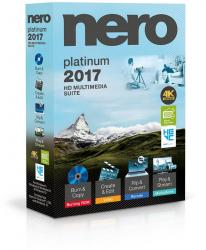 click image to enlarge
Released in Classic and Platinum versions, the 2017 edition of Nero contains a collection of tools to handle aspects of your digital life. This review is based on the Platinum version of Nero which is priced at £89.99. The classic version comes at £20 less with upgrades for both products available at 50% discount from any previous version.
When installing this product you are given the option to carry out separate routines for the main suite and the bundled content packs of creative effects, movie themes, menus and sample clips. A wizard will lead you through the processes as appropriate elements are added. In some cases a reboot may be necessary and the installation will continue automatically. As part of the installation process you will need to enter a 39-character serial number which is located in the product's DVD-style packaging. An option is available to change the default destination drive and folder to another if preferred.
Firing up Nero 2017 brings up a QuickStart menu made up of coloured tiles that are categorised into five distinct groups. These groups are identified as Manage & Play, Edit & Convert, Rip & Burn, Backup & Rescue, and Extras. The arrangement of the groups and their various tools contained are fixed. Nero has taken the decision that the company knows best and does not want users to mess the arrangement that Nero has decreed.
The Manage & Play category contains two offerings. You can select from Nero MediaHome or Nero MediaBrowser. In the case of the former, you can carry out management tasks, such as find, browse and play items, as located content is displayed in various ways under the main headings of Photos & Videos, Music, and Slide Shows. While you can customise most of the display settings to suit your style of working, I was unable to find a way of dividing the Photos and Video content into separate groups. An option is available to stream media through the use of DNLA and appropriate devices. Nero MediaBrowser concentrates its functionality on providing access to a series of video tutorials.
Edit & Convert offers users the choice of Nero Video, Nero Recode and Nero Content. You can capture and import video from devices even working in HEVC (H.265) format as you edit, author, burn or export video to appropriate media. You can add subtitles to videos and play these files. Support is available for 4K (Ultra HD) video. Nero Recode lets you rip and convert content so that it can be used on different devices or be converted into SD and HD formats when working with audio and video.
The Rip & Burn category splits its functionality into four tools headed by Nero's original expertise with Burning ROM with SecurDisc 4.0 which is suitable for use with private and non-copyright protected content. You can burn discs with data or media content, create compilations plus rip and convert audio. Providing similar functionality is Nero Express with the ability to burn data and media discs, copy discs, rip audio and work with CD, DVD and Blu-ray formats. As its title indicates, Disc to Devices lets you rip audio and video content for transfer to connected devices plus iTunes, a computer and online storage. You also have a tool to create and print labels plus covers for your various projects.
Although entitled Backup & Rescue, the next category does not contain backup facilities. Instead there is a link to a web page where you can purchase this add-on. The only other tool in this category is Nero RescueAgent. This tool can be used to recover files from damaged discs or access files that are partially unreadable.
Rather than shoe-horn all the various tools into an interface that has the same layout, Nero has taken the decision to allow each tool to use its own specific interface. This approach may take a little longer to get use to. You feel you are working with a collection of individual tools rather than an integrated suite. However this does have the advantage where each tool sits comfortably within its own environment.
Adding to the feeling that this Nero software is more like a collection of tools than an integrated package is the product's front-end. When using a particular tool, the front-end does not retire to the background but, instead, closes itself down. You then have to reload the front-end to access another tool. While not a major handicap, this reloading did annoy me a little.
All the various tools have their own links to a set of tutorial videos with accompanying narration. Nero has also built in a KnowHow feature which provides a digital learning guide giving the user access to similar material as the video tutorials. This feature is also available as an App.
While there were a couple of minor niggles, Nero 2017 Platinum is well worth considering. Minimum system requirements call for a 2 GHz processor with 1GB of RAM and 5GB of hard disk space running Windows 7 SP1 and later.