House Cleaning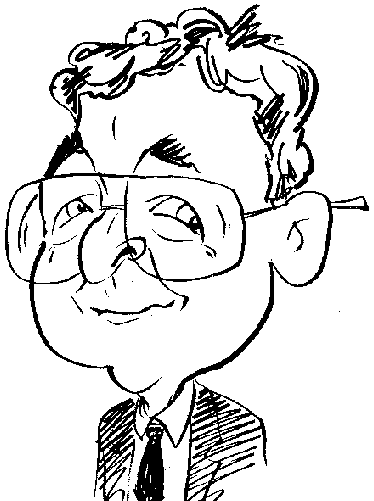 Review controls
Can a house take on board the influences of its inhabitants? Meane Manor certainly thinks so.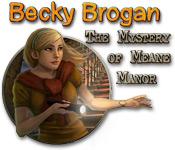 click image to enlarge
Whenever a Mumbo Jumbo title appears in my review schedule then my thoughts immediately turn to the Egyptian theme series of Luxor with its shooter action. However Mumbo Jumbo does have other strings to its bow and development output. One such offering is that of The Mystery Meane Manor which has been classified as a Becky Brogan Adventure.
In this game the player is cast in the role of Becky Brogan who is a pupil at the High School of Old Haven. Born inquisitive and loving to solve puzzles with ambitions of being a detective when she is older, Becky is assigned the task of investigating the mysterious Meane Manor as part of a homework project. It should be pointed out that Meane Manor is a dilapidated building that has a certain reputation and has been associated with rumours of evil deeds and certain devil influences by the locals. These rumours have not been help by the foul mist which often surround the building.
Spread over 50 levels of Hidden Object game play, Becky needs to visits various areas of Meane Manor and the local library as she searches for a list of objects provided in text list format. In some cases, Becky will need to pay several visits to the same location with its collection of item remaining identical to previous visits. Fortunately while the location may remain the same, there will be some differences in the list of objects required for the search.
While the first location, which is the library, and any subsequent visits to it, is depicted as a reasonable clear image, with plenty of sunlight,, all the other locations in the game certainly suffer in comparison. They are dingy and suffer as you would expect from the dilapidated state of the Manor with a covering of dust, rubble and other influences caused by the ravages of time and neglect. That first visit to the library does provide the player with a locket from your grandmother. This locket doubles as a receptacle to hold the Hints that it is possible to collect during the normal activities of this game.
Rather than present you with a rechargeable Hint feature, Meane Manor has a different way of going about things. By the combination of being frugal in its use and observant, you can build up an impressive collection of Hints for use when needed. Without really trying I was able to build up over 70 Hints when playing the game as part of this review.
Integrated into each scene, no matter how many visits you make to a location, are three cats. For each cat that you find, you will receive an extra Hint to add to your collection. When you decide to use one of your Hints, it will guide your mouse cursor towards the position of an item through the use of a sound which gets louder the nearer you get to the desired object. Once you have reached the target, the locket will shake to acknowledge contact. You can also use the locket's facility to reveal a silhouette of one of the required objects by clicking on its entry in the list.
Along with the required objects and the trio of cats, certain scenes will contain documents relating to the history of Meane Manor and its previous residents plus tokens and other elements required to cleanse Meane Manor of its evil influences. The documents can be read through at any time while the tokens will be required to feed a mechanical fortune teller machine to receive a message.
Once the first six scenes have been completed then a Free Mode will be opened up so you have access to revisit these locations. This Free Mode allows you to replay any previously accessed scene to practice your Hidden Object search skills. While you can use the Hints feature in this mode, there are no cats to add to your collection.
Comic book style graphics are used to link together the different parts of the story. Dialogue is restricted to just text format. However throughout the game there is atmospheric sound effects that certainly add an evil sense of foreboding to the game.
The Mystery of Meane Manor is available for downloading from Big Fish Games priced at $2.99. The game requires a 1.0 GHz processor with 128MB of RAM and 115MB of hard disk space running Windows XP and later.
Becky Brogan: The Mystery of Meane Manor > iPad, iPhone, Android, Mac & PC Game | Big Fish (bigfishgames.com)