Monster Cristiano Ronaldo Freedom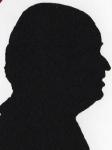 Monster is a name worth considering with headphones, here is – for me anyway – a first a Wi-Fi set called Freedom, most people will have heard of Cristiano Ronaldo the very rich footballer even if they know nothing about the sport.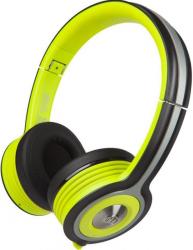 click image to enlarge
If you were in a position to buy a Rolls Royce or Bentley I doubt you would ask about reliability. So in the same way an indorsement by a top player who is certainly in a position to buy the best should give you encouragement here.
While these are Wi-Fi headphones they also have the ability to play 'wired' so that gives the option where Bluetooth is not available such as with older audio units. A 1.35metre 3.5 to 3.5mm rubber coated lead provided.
There is 3cm of adjustment on each side; I will give the measurements when they are at their smallest, 20cm across to make the earpads straight and 17cm from the base of the pad to the top middle of the padded headband. The pads themselves are fixed but have flexibility.
The left earpad has charge connection point (a 1metre rubber coated micro USB to USB lead provided) as well as the 3.5mm connector when using them via lead. The right earpad has five controls around its outside and when new they come with a cardboard cover explaining what each button does, this is duplicated in the manual and by raised black on black on the earpad which you probably learn by feel as otherwise you would need to remove the headphones from your ears to make adjustments.
The manual is in seven languages but does explain all you need to get you using the headphones.
The headphones are shiny black and gold coloured trim. The earpieces and underside of the headband are rubber. These are on ear rather than over ear and are very comfortable. I wore them at their minimum size which allowed my ears to breathe and therefore I could hear traffic when worn out and about, I only slightly increased the size when on a noisy train or tube to cut out some of the external noise.
Believe it or not these sound better after around 10-20 hours or use and in my tests this proved correct they call it breaking them in. Many years ago you had to break in a new car in a singular way by not driving it beyond certain speeds so I suggest you do what they say here to benefit in the long run.
In use both wired and wireless I was more than happy with the range of sound they produced.
A travel pouch is provided and the headphones do fold at the sides to aid transportation.
I suspect most will use these with a SmartPhone and the controls on the right earpad allow all the normal back and forward with track and to answer phone calls etc. I failed to mention the rather good microphone in the left earpad which enabled people I called hear me perfectly well.
The Monster Cristiano Ronaldo Freedom On-Ear Wireless Headphones are available from the link below for $249.95.
http://www.monsterproducts.com/Roc-Cristiano-Ronaldo-Freedom-Wireless-Headphones