Removing the Curse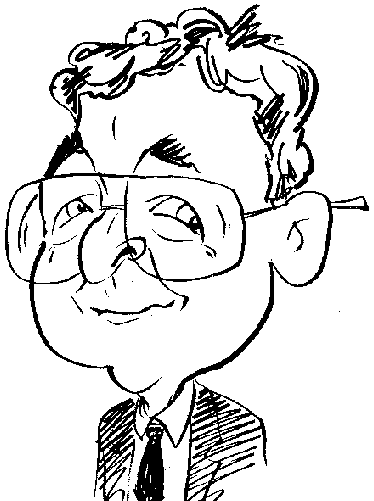 Review controls
Step back to Victorian times as you help Conan Doyle created characters to solve and remove a family curse.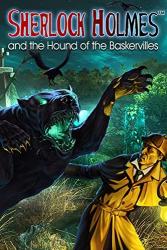 click image to enlarge
Back in the Dark Ages before Corvid, lockdowns and the advent of telephone scammers and the like, gaming was a less trusted world. Any game, purchased legally with our hard earned cash, would often require the entry of a specific serial number as part of its installation process in order for the game to be able to run on your computer. In some extreme cases, a dongle needed to be inserted in a port on the rear of the computer to free the software from any restrictions placed on it by the developer.
I was reminder of this addition to a program's installation with the arrival of this next game in my review schedule. This title was Sherlock Holmes and the Hound of the Baskerville published on the Mastertronic label. As part of this product's installation you are required to enter a 25-character serial number which is printed on the DVD casing packaging. Fortunately this product did not require the use of a dongle in order to grant me access.
The game opens with a cut-scene displaying events of some 165 years ago as Sir Roger Baskerville was attacked and killed by a large dog-like creature when he was seemingly in pursuit of a young woman. Hardly family fare but this was never the intension of Conan Doyle and back then literature did not have to deal with those of a more sensitive nature. Switching to a more present day situation, you are assigned to help the famous Sherlock Holmes and his faithful companion of Dr. Watson who were asked to discover what had happened that fateful day and reassure the present Sir Henry Baskerville regarding the family curse that had its antecedents in the event of yesteryear and lay to rest the theory that the current bearer of the Baskerville was safe from being pursued by the "Devil Beast" in this Hidden Object Adventure game.
When playing this game in full screen mode, you are presented with a series of well-drawn scenes for you to explore as you will. Overlaid across the bottom of these scenes, sometime featuring gothic overtones, are the main tools available for your use. Running from left to right are a Strategy Guide, map, inventory and a rechargeable Hint feature.
Combining step-by-step instructions and annotated screen grabs, the Strategy Guide will lead you through this investigation in case you get stuck and the map, which is gradually filled in during your progress, indicates where tasks need to be carried out. The inventory will show items collected along with the number revealing how many are still required. Included among these items will be sets of eyeballs that need to be added to heads of wolves in certain rooms. The rechargeable Hint feature is surrounded by five circles representing the five special abilities of Strength, Perception, Speed. Materialisation and Telekinesis you developed during the game.
You will also have the assistance given by the mouse cursor and various on-screen indicators. While the cursor will change shape to indicate when over an area with which you can interact, such as pick up or use an item in some way, there will also be occasions when a glowing circle will pinpoint an area to examine. There are also outbreaks of sparkles to show when a Hidden Object scene is available. In such instances the usual combination of a cluttered scene and a text list of required objects, or a specific number of a particular item, is used. You will be rewarded with one of the items when the scene is completed.
Along with the Hidden Object scenes, puzzle solving and gaining the special abilities, you will need to be on the look out for the pair of eye balls mentioned earlier. These, when inserted into a wolf's eye sockets, will open a portal to a previous time period in the same location. Sometimes switching between these time periods will help with the removal of the curse which has affected members of the Baskerville family. This removal will give you entry to some bonus content that involves other Baskerville family members as you are introduced to Mary and Oliver Baskerville and discover Hugo Baskerville's secret place.
When setting up this Collector's Edition of this game, developed by Waterlily Games, adjustments can be made to the volume levels of various audio aspects, plus opt for the choice of resolution and select from Easy or Hard level of difficulty. Once the main game has been completed then you can access wallpaper, mini games, Hidden Object scenes and a Book of Mysteries as a reward. I have seen this game listed on Amazon priced at £3.97.
Sherlock Holmes and the Hound of the Baskervilles [Download] : Amazon.co.uk: PC & Video Games