Defeating the Gatherer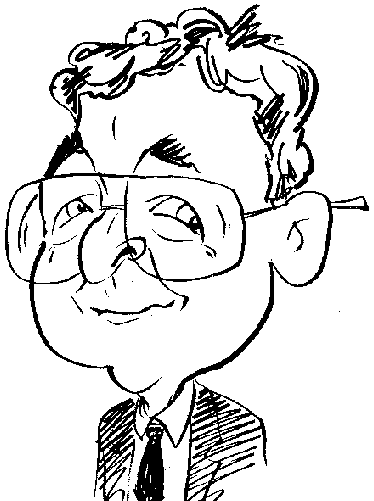 Review controls
The League of Light is an organisation who has managed to become involved in a number of investigations. In this particular case, the investigation involves a return to Blake's Mountain in responses to a worrying message from Hank Hunter who felt he was being followed by an unknown entity. As a League of Light detective, you are sent to investigate what will become know as the case of the Gatherer.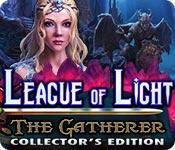 Developed by Mariaglorum, League of Light: The Gatherer is a Hidden Object Adventure game. This review is based on the Collector's Edition of the title that comes with a number of extra items. In most cases these items, such as Music, Wallpaper and Concept Art, can be access immediately. However there is a Bonus Chapter which remains locked until the main game has been completed.
Before entering the main game, you can create profiles so that different players can enjoy the game. Some adjustments can be made to the game's playing environment. You can set volume levels for music, sound effects and ambient audio plus set the gamma level and opt for either a male or female voice for the player's dialogue. Further adjustments allow you to play the game in full-screen mode and use custom cursors or pointers.
When playing this game, there is a choice of four difficulty levels. For the novice player there is casual level with a fast charging of the Hint and Skip features plus sparkles marking interactive areas and a map showing where tasks need to be completed. An Experience level slows down the Hint and Skip charging while making no use of sparkles. The map in this level does not show tasks but does indicate where to go next. The Masterful level disables the Hint and Skip features, makes no use of sparkles and the map offers no hints. If you opt for Custom level then you can select the helpful features you want.
As you move around the various scenes making up the different locations in Blake's Mountain, available tools will be arranged across the bottom of the screen. Initially this area will consist of an inventory sandwiched between Tasks on the left and a collection made up of Scenes, Strategy Guide and Hint feature on the right. As you make progress in the game, other items will be added to this area. In the first instance you will find a map to help you move around. Later you will encounter a boy who has magically been turned into a scarecrow boy. He can be used to get items that might normally be out of your reach.
Your investigation into the situation at Blake's Mountain does not get off to the best of starts as you are arrested for breaking curfew and are faced with the classic locked room scenario. Only this time it is a prison cell from which you need to escape in order to discover who and why your contact, Hank Hunter and his son, were turned into a scarecrow and scarecrow boy by a mysterious stranger. Initially you will have few scenes to explore but gradually, following a ship voyage and hot-air balloon episode, the game broadens its scope as you encounter other characters, collect various figurines, play mini-games and encountered Hidden Object scenes.
When meeting other characters, they are generally shown in an overlaid window displaying their animated image. Any dialogue will be delivered by a voice actor and also displayed in text format. There are six figurines to collect and these usually appear on the fringes of a scene. Hiding in such positions are figurines of Hank, Tom his son, Myra, Crusher, Constantine and Gatherer.
Mini-puzzles appear slightly more frequently than Hidden Object scenes. Brief instructions are provided for each mini-puzzle with a Skip option should one prove too difficult for you. The mini-puzzles include tasks such as removing spikes in the correct order, matching clues with the relevant symbols, arranging tiles in the correct order, escaping from a maze, avoiding obstacles while in a balloon and arranging Roman numerals.
Hidden Object game play makes use of different formats. Sometimes you will be asked to find matching pairs that relate to a clue or replace missing items in a scene. Text lists and silhouettes are also used with the addition of placing items in the appropriate container. There is also a scene where you need to find items underwater wearing a face mask.
Interspersed with the mini-puzzles and Hidden Object scenes, through the six chapters of this game, are various animation cut-scenes that help move the story along. Generally these sequences contain a video-style clip of one of the characters and an option to skip if you want to get back to the problem-solving action.
League of Light: The Gatherer is a reasonable game and seems to cover all the necessary elements apart from one. I never felt that it really drew me into the storyline. It is the type of game that I had no trouble leaving to get on with other tasks nor did I feel any impetus to find out what was going to happen next.
The game is available from Big Fish Games priced at £10.80 for the Collector's Edition. System requirements call for a 1.6 GHz processor with 1024MB of RAM and 803MB of hard disk space running Windows XP and later.
League of Light: The Gatherer Collector's Edition > iPad, iPhone, Android, Mac & PC Game | Big Fish (bigfishgames.com)