Rage under Moon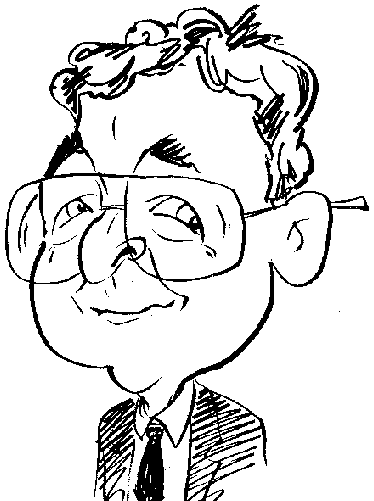 Review controls
It is time to return to Magic City and solve murders and disappearances that are upsetting the status quo.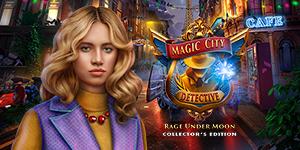 Domini Games has returned to its Magic City Detective environment for this next title. Entitled Rage Under Moon, this offering places you in the role of a detective. In this guise you are equally as ease when dealing with standard type humans and those who have retain their magical abilities allowing them to transform and make use of certain animal features. This latest Magic City episode whisks you off to Paris to help sort out the problems being caused by werewolves roaming free in the world of animages.
As usual with titles from the Domini Games stable, I have been looking at the Collector's Edition version of the title that comes with a number of bonus items. Making up the collection of extras are Concept Art, Achievements, Morphing Objects, Collectibles, Boudoir, Mini Games, Hidden Object scenes, Movies, Wallpaper, Music and a Bonus Chapter. While some of these offer immediate access, there are others that require some progress to be made in the main game or as in the case of the Bonus Chapter, you will need to complete the main game.
Domini Games gives you a wide range of adjustable options to sit alongside the use of profiles, recording the progress of individual players, when playing this game. Volume levels can be set for a variety of audio output features plus screen size and brightness. The game supports a choice of four difficulty levels as you select from Casual, Advanced, Hardcore and Custom modes that have different rates of Hint/Skip charging, identification of active areas and the amount of information supplied on the game's Map feature amongst others.
This visit to the world of Magic City has been brought about by a series of murders and disappearances that have cause tension to increase between animages and werewolves. It is up to you to discover the reason behind this situation before sorting matters out accordingly. To assist you in this task, tools covering a Journal, Map, Inventory, Strategy Guide and Hint features will be arranged across the bottom of the screen. A pop-out button on the left side of the screen will keep you informed as to how many Building Models, Creature Dolls and Tokens you discovered scatter throughout the game. This button will sparkle whenever an appropriate target is available for collection.
Further assistance is supplied by the mouse cursor. The cursor will change shape when over areas that would benefit from exploration as you pick up, examine and talk to other characters. A voice actor will deliver all the dialogue in spoken format and you sometimes are given a choice of responses that can affect the flow of the story line.
The game does require a great deal of moving around various locations that each feature several scenes involving the numerous tasks making up the game. At times I did feel rather confused by the constant moving around and the backtracking that was involved. When it comes to having to move around, the game makes use of various methods including the standard pointing arrow method. You could make use of an icon to return to the previous scene or access the Map option.
The game makes good use of overlaid windows to focus the player's attention of an area of a scene. As well as overlays, the game often opts for a split screen view of the action. On one side of the screen will be a character delivering dialogue while the other side will portray the actual scene under investigation.
Adding a selection of challenges to the player, the game features a number of mini game puzzles and Hidden Object tasks with the latter usually indicated by an outbreak of sparkles. In both types of these forms of game play, you are offered a choice of how best to proceed. With mini game puzzles, you can either select an Easy or Hard version of the challenge with a skip option becoming available after a short delay.
When faced by a Hidden Object scene you could be asked to place items in their correct position within a scene or find items already in a scene that are represented by silhouettes or, in some cases, by a pair of silhouettes. In other instances you could be required to find pairs of items or find objects in a scene that link to words in a story. If the Hidden Object challenge does not appeal then you could opt to switch to Match 3 game play.
As mentioned earlier, there were instances when I found the story line to be rather confusing. I also found it slightly annoying that a gift from another character was referred to as something you have found rather than been given. I downloaded my copy of the game from Gamehouse.com where it is priced at $19.99. It is also available from Big Fish Games where it is priced at £16.38. The game requires a 2.0 GHz processor with 1024MB of RAM and 1.44GB of hard disk space running Windows 7 and later.
Magic City Detective - Rage Under Moon Collector's Edition | Big Fish
Magic City Detective - Rage Under Moon Collector's Edition | GameHouse