Lenovo Yoga 520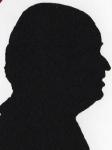 This is a lightweight Windows Notebook/Tablet with – for me anyway – the all-important touch ability. Other things that might tempt you are USB 'C' and narrow screen borders on either side or the screen and the lack of Bloatware pre-installed.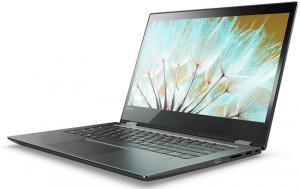 click image to enlarge
The Lenovo Yoga 520 measures 32x23.5x1.5cm and it weighs 1710grams. The viewable screen is 31x17.5cm which gives the notional diagonal imperial measurement of 13.7 inches, it would have been nice to have 1920x1080 display but the default is 1366x768 which becomes noticeable when viewing web pages.
The left side has DC input, HDMI output, USB and USB 'C' ports and a 3.5mm socket for headphones. Both the front and back are clear, the base has a pair of speakers. This leaves the right side that has an illuminated rectangular on/off button, pin hole microphone, SD Card socket, USB port and Kensington lock port.
The whole unit apart from the screen surround is matt very dark grey so does not show finger marks, sadly the screen surround is shiny black and does show finger marks and the screen is also rather reflective so keep it away from direct sunlight onto the screen. There is a webcam built into the top centre of the screen.
There is an 81 key keyboard with 2.5cm clear either side and behind. In front there is a 9.5cm strip with the 10.5x7cm trackpad mounted 10cm from the left and 12cm from the right.
I mentioned the lack of Bloatware – Lenovo used to have a poor reputation for installing a lot of it – there are Apps available if you want them from the Lenovo Companion, one I liked and installed was a visible battery % on the taskbar. One App that is installed is something called keeper that allows you the luxury of it keeping all your passwords so you do not have to remember them.
I knew this unit had a backlit keyboard as it flashed on during the initial setup but I could not initially find it assigned to a keypress or Windows App, it is in Lenovo Settings App and can be useful on occasions but unlike some other units that have it 'on' for a number of seconds after the last keypress this is either on or off. You can probably adjust most things from here rather than adjust them from various parts of the Windows system.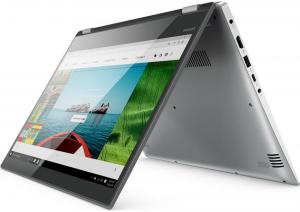 click image to enlarge
You get an Intel i3 processor running at 2.4GHz, 4GB of RAM and a 128GB SSD around 30GB of the available 117GB is used on arrival.
If 1920x1080 is important to you I see they do one in the same range – at a higher price or course.
Battery life is stated at up to 12 hours, I never got there but in heavy use including a lot of streaming video I got around seven hours, in lighter use close to ten hours, but in neither case did I use 'battery saving' technology.
Bootup is just 10 seconds and screen shutdown is only 2 seconds.
With version 1703 of Windows 10 Home the 'Blue Light at Night' is far kinder on the eyes and with no harsh white light close to bedtime it is easier to sleep soon after use.
The version as supplied to me is available for £499.99.
http://www3.lenovo.com/gb/en/laptops/yoga/500-series/Yoga-520-14/p/88YG5000829