KuaiFit Wireless Earbuds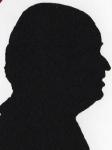 No fancy packaging in fact they look 'cheap' – however do not stop reading – as looks can be deceptive and for the price these are available at rather good. So two in ear gels that for those that like to share their buds can even be used by two but of course that would lose stereo but provided the two of you remain close together you can both hear your sounds from a single SmartPhone.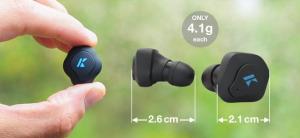 click image to enlarge
Unlike other wireless buds these work rather differently in that both buds have batteries and both need to be charged but a splitter USB lead is supplied. So you link each earbud to the pair by pressing the K on the back of one it flashes red and blue and then repeat the process on the other bud and only then do you link to your SmartPhone by Bluetooth. So there is no problem of only one bud being linked as they are linked to each other before the SmartPhone.
There are three sets of rubber buds provided and while my ears are not the easiest to work the smallest size fitted well and joy of joys still fitted after an extended period maybe because the overall weight of each earbud is only 4grams.
The only other thing in the box is a 13x5.5cm sheet of paper with five points each sub divided in to between two and five points which explain the connection of Two or One Earbud, How to Operate, How to Resolve Issues and How to Access Training Plans, more on that last point in a bit. Finally there is room for three paragraphs of 'Legal and Warranty' which is surely enough which makes you wonder why some companies have whole booklets on that last subject.
So you want to get fit or fitter then Kuafit provide a training plan which you can use via your SmartPhone for three months without extra payment.
As the pair I was sent was when the unit was still in the Kickstarter range I have no idea if the final full price unit will have more inviting packaging. By the time you read this the original 66% off offer on Kickstarter will probably have ended if not grab it as £15 is a fantastic price however they are packaged.
The manual is online and a QR code is supplied and the App can be downloaded from the Apple or Android store.
Now onto sound quality – sorry I will not be telling you about the fitness plan as I am beyond sweating, apart from when I jog a short distance to catch a bus – providing your SmartPhone remains close by sound quality either mono or stereo remains good but stray more than a couple of metres away from the SmartPhone and it's not great.
I got around five hours between charges either as a pair or single connection, and in quieter environments I preferred a single bud as it meant I could still hear external noises however on the tube you certainly need both buds in to be able to drown out external noise.
Each bud is 2.6x2.1cm so while not invisible they are light and they are all plastic.
While KuaiFit make the fitness plan a selling point I think a sub £50 set of wireless earbuds with better than reasonable sound quality is a plus.
Here the Kickstarter link at £15 in case it is still on offer.
https://www.kickstarter.com/projects/1384443073/k-sport-headphones-with-in-ear-personal-trainer