Kingston Data Traveller & MobileLite Duo 3C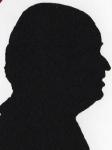 If you need to move data around then on a Ethernet or Wi-Fi network should be easy, if however the files are in different places this is harder, so maybe a large capacity USB stick can help, or possibly to move from a mobile device to a PC then an OTG device can help, both are covered with the below.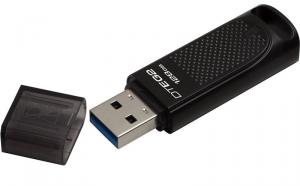 click image to enlarge
Kingston 128GB DataTraveller Elite G2
Inflation is a thing most of us have problems with in one way or another, as far as computer memory it means that programs and the data they use can be larger, much larger, a long time ago – yes I am old – the operating system its programs and data fitted on a floppy disc of less than 100MB here however is a USB stick that can contain up to 115GB of data.
Let's try and keep things simple, the way it comes formatted it can store data in chunks up to 4GB in size if you want larger singe files then you need to reformat it in NTFS which has no 'normal' data size limit. This can be done quickly within Windows but it will mean most files will read and write a little slower.
The stated possible read speed from this DataTraveller Elite G2 drive in a USB 3 drive is 180MB/s. The write speed is 70MB/s.
I copied 4578 files a total of 36GB from the DataTraveller Elite G2 drive to a PC via a USB 3 port in 4 minutes and 53 seconds. Writing the same files to the DataTraveller Elite G2 from the same USB 3 port took 14 minutes.
I then copied the same files from a USB 2 port to the DataTraveler Elite G2 and this took 41 minutes.
For me transferring large amounts of data is not so much about speed but about knowing you have a copy of your data that can be easily read and restored.
This item is not about encryption or security but if your data is sensitive and therefore important and you need to travel with it then encryption is important and Kingston have secure drives that can meet all the government standards for encryption.
They also do 64GB and 32GB versions but the latter has a somewhat slower transfer speed claim.
The Kingston 128GB Data Traveller Elite G2 is available from Amazon for £58.86 with free delivery.
USB Type-C microSD Card Reader
In theory connect a cable to your mobile device and to your PC and the data should be transferable either way. This device is an OTG device without the micro SD card, in fact you will have to look closely to see where you insert it and then you have the ability to transfer data from a USB 'C' port to and from a standard USB 3 port – it will still work with USB2 ports – and while most will use such a device from a mobile phone there are an increasing number of small notebooks that only have a USB 'C' port.
Other OTG devices I have reviewed have had built in memory, this one is somewhat different.
This device will read micro SD, micro SD HC and micro SD XC devices so it matters not how large your micro SD is and by being USB 3.1 you get the fastest possible read and write speeds.
The name on this 4x1.5x1cm stick is Kingston MobileLite Duo 3C USB 3.1 + Type-C Reader you just need to insert whatever micro SD card – any capacity – in the slot on top of the device (USB 3.1 end) once you have removed the cap which is shaped to keep the micro SD card in place even with vigorous movements.
The device is stated to work on Android, iOS, Linux and Windows and comes with a two year warranty.
The Kingston MobileLite Duo 3C USB 3.1 + Type-C Reader is available from Amazon for £15.00 with free delivery.