Tesco Office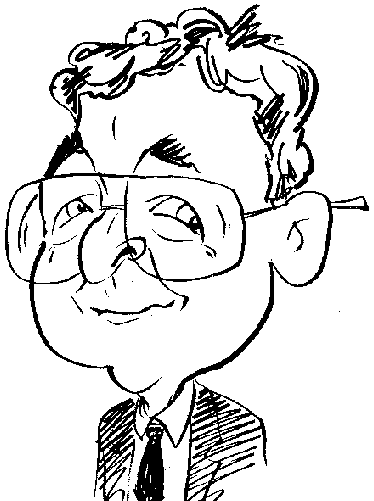 While Microsoft Office is the Markey leader, there are more budget priced offerings for the discerning supermarket shopper.
Many years ago when Microsoft was not the dominant force in office software, the leading word processor, spreadsheet and database products came from three different companies. These were WordPerfect, Lotus and Ashton Tate respectively. Sad to say none of them still exist in their own right although Lotus is part of the IBM family. The first of these companies to succumb was Ashton Tate as it was taken over by Borland. However before that happened a number of Ashton Tate employees broke away from the company and were instrumental in developing Ability, a product that has early pretensions of being an integrated package. Always willing to compete aggressively with regards to price, it is not surprising that Ability software should form the main basis for Tesco's entry into the market of selling software. Tesco Office is a version of Ability Office with a different coat of paint.
Although the basic installation of Tesco Office is straightforward, I was a little surprised, considering this title could well be purchased by many non-computer literate buyers, that there was no option for a desktop icon to be included in the process. You can launch the individual components making up this office suite from the Start menu or by selecting the Tesco Launcher which places a mini-toolbar on the desktop. This mini-toolbar provides quick access to word processing, spreadsheet, database, presentation, draw and photo album modules plus being able to open an existing document in the appropriate application.
Starting off with the word processor, generally the most used application, the Tesco Office software uses Windows XP style toolbars and icons. While the standard default layout should be fine for most users, you can add icons to the tool bars and change the colours used for certain, but not all, elements. All the usual features are supported. You can quickly alter formatting; insert a range of objects; move text around; add frames to items; include bullet points; carry out a word count; and make use of spell check/thesaurus facilities. I encountered no compatibility problems with reading and writing files for use with other word processing applications.
The Tesco spreadsheet may not be the largest available but then it is not meant to handle big business operations. It is compatible with Microsoft Excel and can cope with multi-sheet workbooks. Support is provided for features such as hidden rows and columns; 3D cell references; merge/split cells; and data entry validation. It also has over 240 built-in functions.
The rather sparse opening screen for the database could do with a touch of user-friendliness to ease the novice user into the realms of database management. Tesco database is compatible with the Microsoft Access offering. Features include automatic form and report creation plus VB script macros.
Loved by some but often denigrated by those who have to sit through them, the presentation software element of this suite follows the normal pattern of acknowledging Microsoft dominance by being compatible with PowerPoint. You can work with master slides to ensure a constant look and feel to a presentation while a selection of templates, transitions and auto shapes are included.
The final two modules of this suite allow you to create drawings and create photo albums or slideshows. These will be covered in more detail with one of the other Tesco offerings. Tesco Office is a reasonable product that will handle most home/small office tasks. It has been priced at £19.97 which covers two licenses and comes with technical support via the TescoSoftware.com website or email. The product requires a Pentium processor running Windows 98 or later with 100MB of hard disk space and 64MB of RAM.