Family Total Security Protection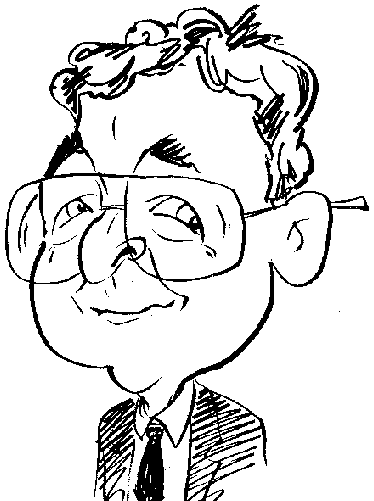 Review controls
It is up to you to ensure your computer and mobile devices are protected from malicious threats.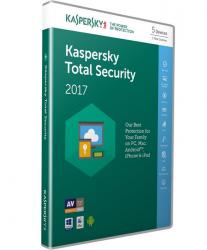 click image to enlarge
Described as "Our best protection for your family on PC, Mac, Android™, iPhone & iPad", Kaspersky Total Security software comes as either a download or retail purchase package. Actually that is not strictly true as the retail package does not contain a physical copy of the Kaspersky software. Instead you get a credit card with instructions regarding setting up or logging on to an already created account so that the software can be downloaded and then activated using the code supplied on the credit card.
As we live in a multi-system and device world, Kaspersky has taken the sensible decision of making its Total Security 2017 product available in a choice of flavours. The product can be purchased for use on 1, 3, 5 or 10 devices. You also have the option to purchase a one or two year license. I have been looking at the boxed version of the software on a one year license for three devices.
The opening screen of the Kaspersky software on my Windows machine gave me the option to check out some of the features offered by the software. These features included Safe Money to protect your online payment activities to avoid financial loss due to the intervention of offers, plus blocking unauthorised access to your webcam, private browsing, password management and parental control. There was also a recommendation for adding protection from ads that attempt to trick you into installing unwanted applications sometimes referred to as PUPs (Potential unwanted programs).
While all this was happening, Kaspersky was carrying out a background check that revealed there were several applications on the test system that might be considered suitable for removal. These applications included several that had not been access for a period of time but still had appeal. There was also mention of applications that had an update available. Kaspersky will remove or update those applications as necessary if permission is granted by the user.
The main Kaspersky interface offers eight frontline options plus access to further tools. Positioned first is the Scan tool offering options for a Full, Quick, Selective or External Device operation. Set as the default choice, Full scan can run to a number of hours with this time being considerably reduced for the other types of scan. For example a Quick scan checked approximately 3,000 files on the test machine in around 135 seconds. Scans can be scheduled.
By default Kaspersky will run checks for updates. Any that are found will be automatically downloaded and updated in the background. You can manually activate this feature by selecting the second tool entitled Database Update.
I have already Safe Money which is available from its own desktop icon as well as the Kaspersky interface. If, like me, you have trouble remembering the passwords you have created and assigned to certain tasks then Kaspersky offers its Password Manager. Although part of the main package, this module needs to be downloaded and installed separately. It will also need to be installed on the various devices that fall under the protection of Kaspersky and linked to your account mentioned earlier.
The Privacy Protection tool divides its functionality between Webcam access and Private Browsing. With Webcam access turned on you will be shown if the camera is being used and you will have the ability to temporary block access even for trusted applications. Private Browsing displays attempts to collect data via your browser. You can block tracking information for certain websites or ban tracking altogether.
While lacking the overall functionality of a dedicated Backup application, the Kaspersky Backup and Restore feature performs a reasonable task. Backup jobs can be created for specific file types such as documents, photos, movies or music. You can also target folders with the resulting backup being stored locally or the Cloud. There appears to be no limit to the number of jobs that can be created.
The appropriately entitled Protection for all Devices tool allows you to manage the protection of associated devices remotely via your Kaspersky portal. This portal is linked to your password protected account. As well as managing protection, this tool allows for the addition of devices on the Windows, Mac, iOS and Android platforms.
The eighth tool of this front offering is that of Parental Control. Requiring its own password, this tool allows you to apply restrictions to those family members you feel would benefit from controls covering time periods, internet and social networking activities and the transfer of data to third-parties.
In addition you have access to a series of other tools from the More tools option. These tools include data encryption, trusted application mode, on-screen keyboard, quarantine and Kaspersky rescue disk to mention just some. You also gain access to live activity and network monitoring reports plus more general reports covering the current day and the past month period.
Kaspersky Total Security Pricing

| | One Year | Two Year |
| --- | --- | --- |
| 1 device | £31.99 | £55.99 |
| 3 devices | £35.99 | £71.99 |
| 5 devices | £47.99 | £87.99 |
| 10 devices | £63.99 | £99.99 |
Covering a range of devices, the installation of Kaspersky Total Security is straightforward with the software able to be customised to suit the purchaser's circumstance. System requirements call for 1.0GHz processor with 1GB of RAM (2GB for 64-bit systems) and 1020MB of hard disk space running Windows XP and later For other platforms require Mac OS X 10.9 with 980MB of hard disk space, iOS 8.0 and Android 4.0 and later.