A Multi-Connecting Headset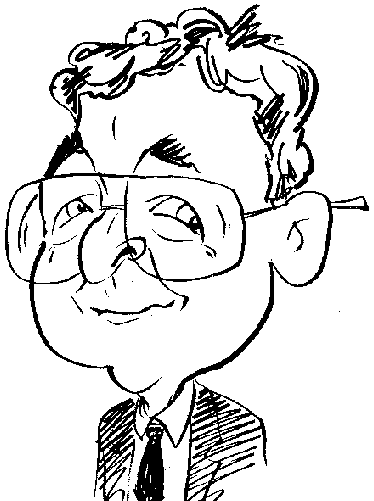 The latest headset to arrive from Creative contains some features I had not previously encountered before.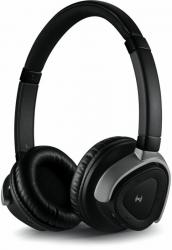 click image to enlarge
Unlike the previous two headsets from Creative (TACTIC 3D and Evo Zx), which were coloured a distinctive and eye-catching red, the company's new Hitz WP 380 headset has a more subdued appearance. This headset is predominately black in colour apart from brushed silver ear piece attachments. Another difference is that this headset has a more compact and lightweight feel to it. This is due to there being less padding and this model being of the on-ear rather than over-the-ear variety.
The WP 380's headband can be adjusted through extension of 4cm at each end. Each ear piece can be swivelled through 90 degrees sideways while allowing for some up/down adjustment for a more comfortable fit when placed on various head shapes and sizes.
The left ear piece has connection sockets for micro USB and 3.5mm jack socket. The former is for charging purposes with a full charge giving around 12 hours of audio listening. The second socket is for linking to an audio source that does not have Bluetooth connectivity. Creative also points out that this connection can be used with a Bluetooth device when the headset's battery is drained. I must admit I had not considered this use myself. A micro-to-standard USB lead and audio cable are provided in the box.
The right ear piece holds the various controls available with this headset plus the built-in microphone for hands-free communication. Arranged along the three sides of the triangular outer face plate are volume up and down controls plus a multifunction control covering power / pair / call and play / pause options depending on the status and length of press. Forward and backward track cycling buttons are also available.
Both the power on and off actions are accompanied by a voice announcement with an American accent. Pairing, following a five-second depress of the multifunction control which activates a blue flashing light, is straightforward. If necessary, although not so in my case, the standard default pass-code of "0000" can be used to complete the process. There is support for NFC (Near Field Communication) whereby a link can be established by tapping appropriate devices together.
While you are probably familiar with the ability of Bluetooth to accept pairing with a number of devices, you may not be aware that it is now possible, through the use of multipoint connectivity, for this Bluetooth headset to be linked simultaneously to two different devices such as a tablet and a smartphone. In this way you could be watching a movie on your tablet when wearing the Hitz headset and receive (or reject) an incoming phone call from your Bluetooth connected smartphone. The Hitz headset will automatically switch to the incoming call and then revert back to whatever activity you were indulging in previously.
Simultaneous connectivity is not limited to the headset being paired to two different audio sources. This Creative headset also supports the company's ShareMe™ technology which permits two headsets to be linked to a single device. In this way, you and a partner can listen to the same audio simultaneously. Not unnaturally both headsets must support this technology in order for it to work. Unfortunately the lack of a second headset with this capability precluded me from testing this feature.
While this headset was reasonably comfortable when being worn, I found that I initially struggled to master the controls. It was often a case of hit or miss as I tried to adjust volume levels and even activate the initial pairing process by touch alone while wearing the headset. I found it easily to remove the headset when initially making adjustments. Constant practice helped but this was a long process.
The Creative Hitz WP 380 headset makes use of dynamic 34mm Neodymium drivers when deliver good quality audio. You get built in support for high definition aptX and AAC audio codecs plus FastStream technology for lad-free audio. For those not familiar with aptX, I should explain that this technology uses fixed bit rate with sound frequency set between 10Hz to 22kHz for better quality with regards to treble detail. No problems were encountered using the built in microphone when communicating with others.
My overall impression of this Creative Hitz WP 380 headset was of a pleasant listening experience. You also get the additional functionality of NFC connectivity plus dual connectivity with devices and another compatible headset. While it may lack the stylish appearance of some other headsets, it is well worth considering. Creative has priced this headset at £89.99.
http://uk.creative.com/p/headphones-headsets/creative-hitz-wp380