Aliens are Coming!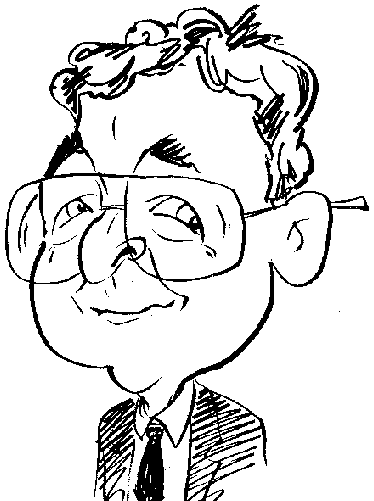 Review controls
It was the title that first caught my attention with this next game.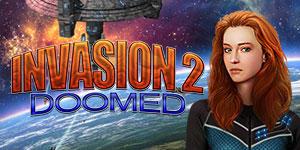 With a title that reminds me of some earlier arcade games that use to dominate my game playing sessions many years ago, Invasion 2: Doomed seems like a follow-up title which it is but isn't. It is a follow-up in that the two lead characters are the same as those in Invasion: Lost in Time but the story line has no connection. In Invasion 2: Doomed, the two main characters of Jane and Mike set out to discover why Earth days are getting shorter and a large number of hurricanes have started to appear and remain over certain locations.
This is your entry into the game of Invasion 2: Doomed which belongs to the Hidden Object Adventure genre developed by Itera Labs. When setting up profiles for individual players, you can set the volume levels for sound effects and background music plus opt to play in full screen mode for the best view of the graphics. You also have a choice of difficulty levels as you select from Casual mode with a faster loading of hints than the Difficult mode.
As you play this game you can check out an Achievement sector to see which of the 16 challenges you have completed and also replay any of the various puzzles and mini games that appear from time to time. These interludes have been classified as Find 5, Puzzles, Crystals and Mini games. These features are available from the Main Menu.
Following a brief introductory animated sequence, Jane and Mike find themselves trapped on an island as their plane is destroyed by one of the hurricanes that are attacking Earth. An optional tutorial will introduce you to the various types of mouse cursor used in the game and the tools available to you. There are cursors to indicate when you can zoom into areas, perform tasks, pick up objects and move in specific directions as you explore further. An outbreak of sparkles will indicate the presence of a Hidden Object scene.
As is usual with games of this genre, the tools available to you are arranged across the bottom of the screen when in Adventure mode exploring the various, colourful scenes with animated features. In a central position is the inventory displaying the items you have collected. On the left are short cuts to your diary which automatically records your discoveries, a map allowing you to move between locations, and the game's main menu. A glass globe, which fills up very quickly, sits on the right and acts as the rechargeable hint feature.
It isn't long before you discover that the current state of affairs has been brought about by aliens from the planet Torion. Several years earlier these aliens had planned to invade the Earth and destroy the people but their plans were thwarted. However now a second plan was put into action and this involved decreasing the rotation of the Earth so that its infrastructure was destroyed, allowing the Torions to successfully invade and take over. You will need to find the four planets, accessible via portals, which the Torions have connected to help carry out their plans and locate their space craft.
Generally the game's Hidden Object game play follows a fairly standard pattern of asking you to located items listed in text format and displayed within a cluttered scene. If any of the items in the text list are coloured yellow then an addition action will be required before it can be selected. However before the text list can be revealed you will need to find three special items coloured differently to unlock the three sections making up the list. Another form of Hidden Object game play involves finding the correct silhouette from a collection of images.
The game contains a number of puzzles and mini games that are varied in style. While a few of these puzzles and mini games were of a familiar type, there were several that I had not encountered before. While logic could be used with some, others required hand-eye co-ordination or the ability to spot the correct sequence within a grid. I was impressed by the variety and challenge of the puzzles and mini games.
From time-to-time the game's two main characters, Jane and Mike, have a conversation. An image of the character appears on screen along with their dialogue in text format. A mouse click then moves you on to the other character's response. While filling in some blanks, these interludes could have been handled better and would have benefited from a Skip option.
Apart from the conversational interludes I enjoyed playing this game especially the puzzles and mini games. I downloaded the game from GameHouse.com where it is available for $9.99. System requirements call for a 2.0GHz processor with 512MB of RAM and 550MB of hard disk space running Windows 7.