Searching for Grandma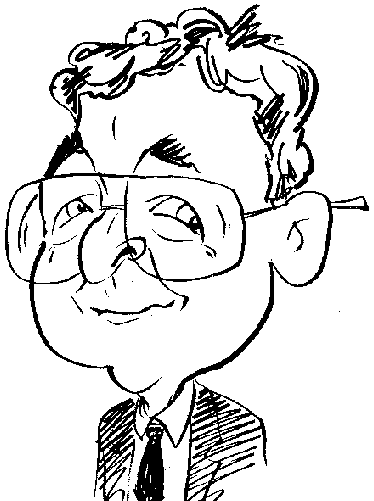 Review controls
Leonardo, the detective cat, returns for further Match 3 game play.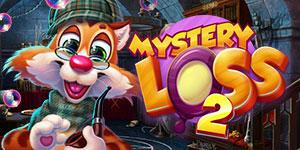 click image to enlarge
A little over a year ago I reviewed a game entitled "Mystery Loss". This game belonged to the Match 3 genre and dealt with the less than dynamic duo of Grandma and her pet cat, named Leonardo, as they attempted to solve the mystery of a case of bird-napping. Now Intersol has produced a follow up offering which is simple entitled "Mystery Loss 2".
As with the original title, "Mystery Loss 2" is a March 3 game but with a slightly different cast list. However before getting down to the nitty gritty of "Mystery Loss 2", you can make some adjustments to the game playing environment. Settings can be adjusted to the volume levels for background music and sound effects. Further options allow the game to be played in full screen mode and with a custom cursor. Two levels of difficulty are available as you select either relaxed or normal. This will affect whether you are limited by the number of moves and tine permitted or not. You can create profiles, that record the progress, for individual players.
As mentioned earlier there is a change in this game's cast list. Still taking the lead is Leonardo, who carries out all the actual tasks of Match 3 and Hidden Objects game play. Rather reluctantly, Leonardo agrees to help the villainous Mr. Grim who has undergone a slight change since his "black hat" appearance in the first game. Mr. Grim had somehow lost his body and was reduced to spirit form. He was not best pleased as he was denied certain pleasures when in this body-less form. Mr. Grim was not the only one suffering as Leonardo's friend and mentor, Grandma, had disappeared along with people from all over the city.
Tagging along with Leonardo, you can work your way through 150 levels made up of Match 3 and Hidden Object action to solve the mystery behind the outbreak of "body snatching". Set out with cartoon style graphics, conversations are delivered, in text format, between the spirit of Mr. Grim and Leonardo to help link the mixture of Match 3 and Hidden Object challenges that follow a set pattern and move the story line along. As Match 3 game play is far more prevalent in this game, lets deal with that aspect first.
As you follow a set route of numbered stop-over levels, each Match 3 grid, sometimes irregular in shape and housing vacant cells at times, contains coloured tiles. Each level will have its own challenge that need to be completed. Challenges can consist of removing set numbers of tiles of specific colours. remove any ice blocks. reach a designated points total, remove specific tiles shown as skulls or containers plus clear a path to the bottom of the grid for keys and magnifying glass to be set free.
These varied tasks can be completed by the creation of groups of three or more tiles of the same colour within a specific number of moves in normal mode. The group of tiles will then disappear and be replaced by other tiles falling downwards or produce ghost-like features that can destroy other tiles. In some cases the falling down of tiles can result in the creation of more groups thus adding to your points total. In latter grids, an additional level of difficulty is introduced as parts of a grid will move left or right so rearranging the position of certain tiles that you were planning to use to form groups.
Once you have completed the challenge for a level then the program's AI will take over. The AI will use any unused moves to create further groups and destroy any ghost tiles that are available. With appropriate sound effects and animation, it is surprising how your points and coins total plus Star rating, depending upon performance, will increase during these AI sessions.
From time to time, the focus of the game will switch focus to Hidden Object game play. With a certain amount of repetition regarding locations, you will be asked to locate six items that have been integrated into a scene. Although the scene location will be repeated, the list of six text items will change. A recharging Hint feature can be used to locate any object you might find too hard to discover. At the conclusion of each of these scenes you will be rewarded with one of the located object to act as evidence. As far as I could tell, the items of evidence play no further part in the game as you solve the mystery of the missing bodies.
Overall I felt this follow up title was slightly easier than the original offering. If you enjoyed the original title, then "Mystery Loss 2" will certainly appeal to you. The game will also appeal to fans of the Match 3 genre.
"Mystery Loss 2" is available from Gamehouse.com with a price tag of $9.99. System requirements call for a 1.0 GHz processor with 512 MB of RAM and 82 MB of hard disk space running Windows 7 and later.