Removing Ghosts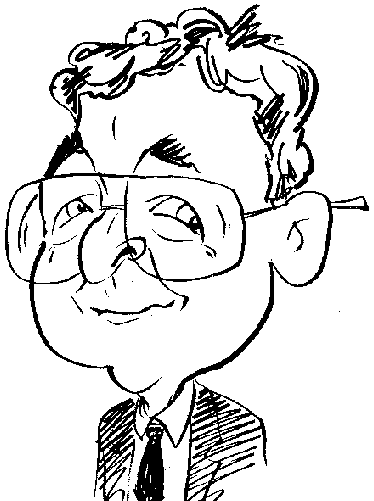 Review controls
Stepping back in time, you can visit 19th century Eastern Europe as you attempt to defeat the plans of an evil being called Mephisto.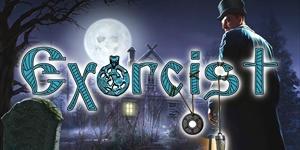 click image to enlarge
While classified as a Hidden Object game, Exorcist does have its fair share of Adventure and Puzzle elements. Developed by Intenium and Deep Shadow, this game casts you in the role of Garret Ghostfighter who lives up to his name by taking on the task of tackling and defeating ghosts in 19th century Eastern Europe. In the case of this game, Garret's main adversary is called Mephisto who appears to control several ghosts and has some hold over out hero.
As usual with games of this type, you can create profiles for different players. These profiles will contain the selected volume levels for music, sound effects including voice dialogue and environment with the game being played in full screen or windowed mode. Rather unusually for games of this type, there is no option to select from different difficulty levels. Everybody plays at the same level.
Following a fairly lengthy opening introductory animated sequence, with a spoken and printed commentary provided by your character, giving some background information, you start the first of nine scenes that make up this title. Each scene consists of a number of locations that need to be explored. Static characters appear from time to time offering spoken and printed dialogue without any movement of their lips. You can either click through these sections of dialogue or opt for a Skip option to quickly move on to the next stage of the story with more problems to solve.
As your cursor moves around the various scenes, it will change shape to indicate when a possible action is available. In total there are three different cursors to keep a look-out for. Apart from the normal cursor indicating the current area of the scene under observation, there are cursors to indicate when you can examine an object or area, carry out an action and move to another location. A series of footprints is used for this last task but there is another method of moving from one location to another.
Running across the bottom of the screen, when exploring locations, is an area holding the various tools available to you. Although its content can change, depending upon the current state of your game position, this area offers a fairly standard collection of items. Starting at the left end is a human skull which, when fully charged, acts as the Hint feature by either pinpointing the position of a required object or offering brief advice regarding a possible action such as "try another location".
Next to the Hint feature is an area which can switch between a text list or silhouettes of items to be found and details of your next assignment. In the case of a text list, any entry in the list coloured blue will require an additional action before you are allowed to locate the item. A choice of possible locations, displayed as snapshots, come next followed by pieces of a letter that need to be collected and put back together. Completing this arrangement of tools is a sack which holds the inventory items you have collected at various stages.
Every location in this game seems to contain at least one Hidden Object scene if not more. Sometimes the list of objects to be found are spread over more than one scene causing you to move between the different scenes in order to find all the necessary items. This multi-scene feature certainly adds to the difficulty of tackling the Hidden Object aspect of this game.
At the conclusion of the text list based Hidden Object scenes, the text list will be replaced by a number of silhouettes representing items still to be found in the scene. Once the additional batch of items has been found then you will need to solve a puzzle that involves the recently discovered items. Often these puzzles will require a piece of machinery to be constructed or repaired in order to enable further progress in the game and the removal of any ghostly entities inhabiting the environment.
At various points during the game you will come across a letter from Mephisto. This letter will be in pieces which need to be found and then reassembled. You can then read the message. This will enable you to discover what Mephisto is planning.
Most of the locations depicted in Exorcist are a little on the dreary side and not particularly welcoming but they are appropriate to the 19th century Eastern European environment. The scenes do give the game's developers plenty of opportunity to conceal the Hidden Object items. Although there is some animation in the game, this aspect does not include the various characters who appear from time to time with information to move the story along. These characters are very rigid in appearance.
Exorcist can be downloaded from a number of gaming websites in either trial or full version mode with the latter costing $9.99. The game requires a 1GHz processor with 512MB of RAM and 190MB of hard disk space running Windows 7 and later.