Bleeding Moons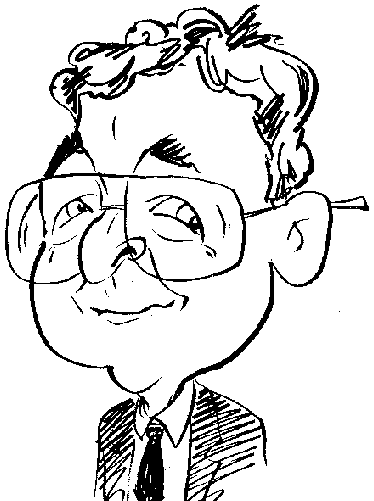 Review controls
Maybe not as complicated as recent royal issues, this next title takes a look at the life of nobility.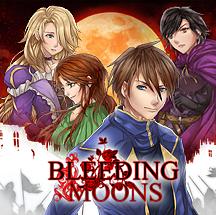 There are several different types of moon including the Blood Moon which occurs during periods of a total lunar eclipse. It is an easy step to move on from the Blood Moon to Bleeding Moons which forms the title of a new game. Developed by Ian Games and available from Phoenix Online Publishing, Bleeding Moons describes itself as an Interactive Adventure Novel for the Windows platform. (I'm sure more observant readers will immediately notice the initial correlation between the developer's name and the type of game on offer.)
Before entering the land of Lanefort, where this adventure novel is based, you can make certain adjustments to the actual playing environment. You can set the volume levels for background music and the various sound effects plus decide whether you want dynamic shadows or not. The game has a choice of full screen or windowed mode. However the game does not offer a choice of difficulty levels and so everybody plays on the same level playing field.
Cast in the role of Ian de Valmain, the second son of the Count de Valmain, your introduction to this game is initially rather passive as you do little more than be rescued from the clutches of graveyard thieves only to discover you have lost your memory. Fortunately you do remember your name and your rescuer is able to prod you into remembering more. Several mouse clicks, or use of the keyboard, allow you to progress through this top-down view of the scenery as you converse with your rescuer who has patched up your head wound.
There is little else to do until you are given the opportunity to relive your childhood in an attempt to help regain your memory. Accepting this option allows you to get to grips with the game's various mouse and keyboard controls as your small character scuttles around the environment, check out different items and wonder what your brother was doing in the chambermaid's room. I may have forgot to mention that this game is meant for the more mature player. You also get a brief history of the surrounding kingdoms and the current political state of affairs.
As the story line progresses, palace intrigue and political marriages are brought into focus as your character starts his first love romance with the baker's daughter who is called River. You are faced with various decisions that affect the route the story takes. One thing you can be sure of is that there will be plenty of dialogue which you can read through or take a chance you might miss an important snippet of information by clicking through too quickly.
I was severely tempted to click my way through dialogue that did seem irrelevant to a story line that involves you in a diplomatic mission that includes searching for a lost cat. As well as looking for the wandering cat, your character's life becomes more complicated as the "little count", to give your character's his personal title, wishes to marry River, his first love, but is ordered by his father that he must marry Countess Sérène, the owner of the previously mentioned cat, to create a political alliance.
Visits to a mercenary camp and lessons in how to kill the enemy follow as your journey takes you along a winding path of warfare, intrigue, decision making and more than a touch of romantic interludes. I will leave you to discover what happens next as your character develops his personality, recovers his memory and agree to marriage.
Depending upon your decisions and actions, this adventure novel has multiple possible endings as over 100 hand-drawn top-down locations are explored. As with your on-screen character, all members of the supporting cast of 170 are rather small. Fortunately they all have a habit of announcing themselves each time they deliver their printed dialogue so you are not confused as to who is speaking. The use of the Esc key will grant you access to features such as save/load your position, check on quests and view your inventory items.
With Bleeding Moons you do feel in control of the situation although you might not always agree with the style and amount of dialogue. As mentioned earlier, Bleeding Moons is the work of Ian Games which is Olivier Larrieu's one-man studio. The game requires a Core 2 Duo processor with 1GB of RAM and 300MB of hard disk space running Windows 7 and later. Phoenix has priced this title at $8.99