Hoover your mattress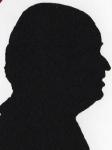 Yes you read it correctly, Hoover have brought out a cleaner specifically for cleaning of mattresses. While those of us that have mattresses that can be turned I am sure few of us – and certainly not me – have previously taken a Hoover to a mattress.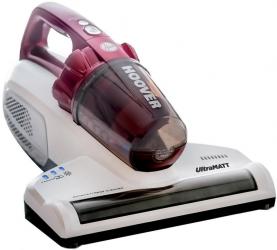 click image to enlarge
I am sure we all change the sheets regularly and turn the mattress around once a month. With a normal mattress that gives four ways of use to ensure even wear, the exception is a few of the new memory foam offerings that can only be used one way up.
It is 26.5x32x16cm with the head 20.5cm wide, it weighs 2.2kilos. It is well balanced when you hold the built in handle at the rear end, there is an on/off button and behind that a slightly smaller mode button that has three possible modes, vacuum, roll and beat and ultra violet.
There are three LEDs towards the rear of the cleaning head to tell you which modes are currently in use.
It is mains powered and comes with a hard wired 5metre lead which emerges from the back.
The instruction manual says it can be used for mattress, blanket, pillow, cushion, chair and sofa as well as other textiles.
An eight side A5 Instruction manual describes the various modes as well as maintenance of the unit.
Now you might not want to read the next bit if you are about to go to bed as I am sure I read somewhere that up to a third of the weight of a pillow once used for a while is made up of dead skin and the microscopic bugs that live on it. I would assume that more of less the same applies to mattresses anyhow both have had a wake up call during my test period of this unit.
While you could probably 'Hoover' your mattress with an ordinary vacuum an upright would require a good lift to get it there and would be hard to navigate, a pull along might not have the required 'oomph' and certainly a handheld as used for car cleaning etc. would not be up to the job.
So even if your vacuum did remove some of the dust and bugs it certainly would not have the ultra violet mode which can 'Kill up to 99.9% of bacteria, allergens and dust mites and helps to prevent their future growth' according to an advert.
The 500 watt motor was powerful enough to lift without removing to many of the cotton threads that bind a standard mattress. On pillows a good clean never hurts and the same for cushions most will just remove the covers. A lot of homes now use duvets and these have covers and while people wash the covers and clean the duvets how many delve below the sheet to clean both the mattress and bed base?
As far as chairs and sofas perhaps the seat squabs get an occasional clean and we all delve behind them to find the remote control or odd pound coin but do you ever hoover the crumbs away, you can now.
The Hoover UltraMATT is available from Amazon for £99.99 with free delivery.
https://www.hoover.co.uk/small-appliances/vacuum-cleaners/corded-handheld-vacuum-cleaners/mbc500uv-ultramatt-corded-handheld-mattress-vacuum-cleaner/