Honor 7A SmartPhone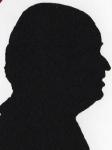 This is somewhat of a surprise to me, having recently told you about the London worldwide launch of the Honor 10 to be offered the chance to review the Honor 7A was not exactly what I was expecting still here are my thoughts. Looking online sees that it was launched in April 2018.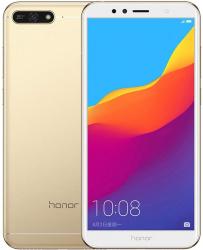 click image to enlarge
The Honor 7A smart phone measures 15x7x.7cm and weighs 147grams. The viewable screen has the notional diagonal imperial measurement of 5.7 inches. The screen resolution is 1440x720 18:9 resolution.
My unit arrived without any instructions, so first job is to hunt the SIM entry point once found on the left side near the top it reveals it uses Nano Sims (2) and also has a Micro SD Card slot in the same tray.
The right side has volume rocker and on/off button. The base has speaker and a micro USB port for charging. The top has 3.5mm headphone socket. The rear top left has camera and LED flash and then 3cm down from the top is a fingerprint sensor.
Bootup is 33 seconds and shutdown is 9 seconds.
The home screen has the normal service provider and recent messages on the left with speaker, Wi-Fi, battery state, clock on the right side. At the base the normal three buttons for back, home and open Apps. The line above this remains the same whichever screen you are on, phone, contacts, messages and Chrome. The middle of three screens has a larger digital clock with day and date as well as a weather summary, lower down is a Google bar and below this a line of four icons for Google, Play Store, Gallery and Camera. Surprisingly there are only seventeen other Apps on the third screen but three of these are folders holding other icons.
It has 2GB RAM and 16GB memory with around 6GB free. It has Android 8 with EMUI overlay.
It seems the box it came in was not the original which probably accounts for no instructions and the post it note stuck to the screen saying this is 7A. My unit was matt black and the screen always seemed to be covered with finger marks despite my many efforts to get it looking better.
Checking on the Internet finds this is Honor's entry level replacement for the 6A (a phone I never saw) and has the rather good price point just only a little above £100, if it gets to below £100 it would be a bargain.
For an entry level phone to have Android 8 is a plus, it also has a 3000 mAh battery.
The rear camera is 13MP and the front camera 8MP. I was less happy with flash images taken than daylight offerings.
While it is never going to be as feature packed as their top of the line offerings if the camera is not required to capture moving images using flash and you can put up with a continually dirty screen then this could be for you. Android 8 and a 3000 mAh battery being a couple of plus points.
Currently the best price I can find is from Amazon at £131.01.