Honor 20 SmartPhone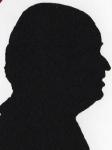 It's unusual for recent SmartPhone launches to be made without review product being available, on one such recent launch I was told 'next week' and it has still not arrived, and here in the case of the Honor 20 it was nearly six weeks but it was launched just after a rant by Donald Trump against this phones parent company, still it has now arrived to receive tests over a very short two week timeframe.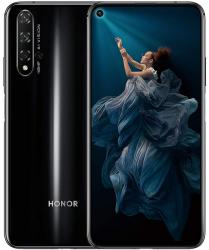 click image to enlarge
Most phones that arrive come with a Getting Started guide, not so here. For a while once I had done the initial things like inserting SIM and setting up Wi-Fi it had me puzzled as the buttons normally at the bottom of the screen – or just below it – were not there or to be more precise were not active, so it required a trawl through settings to find the correct setting as otherwise all I could do was open Windows and not close them, surely this would fool some to the extent of a helpline call or even worse a return to the outlet where purchased.
It is 15.3x7.3x.7cm and weighs 174 grams. The viewable screen is 6.6x16cm which gives the notional diagonal imperial screen measurement of 6.26 inches. The screen resolution is 2340x1080.
There is a left corner notch in the screen for the selfie camera but if this bothers you the pixels around it can be darkened so it virtually disappears. Alone with four choices of Home, Back and All layout including the one mentioned above these are immediate differences from anything seen before.
Another is the lack of buttons all this has is on/off and fingerprint scanner towards the middle of the right side and volume just above it. The base has speaker and USB 'C' for charging or an OTG device; it can also be used for headphone connection via a supplied dongle. SIM and micro USB insertion point is towards the top of the left side.
The back has a vertical line of three cameras and LED flash .5cm down from the top and 1cm in from the left this area is very slightly raised from the back.
My unit was black with both the face and back showing finger marks.
With the blacking of area around the selfie camera all the normal top line stuff like Wi-Fi, battery state, clock etc. are white on black this makes the background of the Home screen start a little lower. You have Digital Clock weather etc. then two lines of four icons a clear area then four more icons near the bottom of the screen.
These four icons Phone, Messages, Chrome and Camera remain visible when you scroll to display the next six lines of four icons. One of these extra icons is 'Tips' which may be required to work out where and how for some controls and settings function.
It comes with Android 9 and is said to have a 3750mAh battery capable of 36 hours of talk time, the front camera is 32MP while the three rear cameras have 48MP ability. You can capture 4K video. It has a 2.6GHz Octa Core processor. The RAM is 6GB and it has 128GB of memory.
There were features that lie in strange places and without a User Manual you will need a while to find everything. As an example at the end of my testing I do a Factory Data Reset which resets the phone to new. Here I had to do several things to get to the same point, there may be a single control to do it but I never found it during my test time.
This is a nice phone but a little different I can normally settle quite quickly but here not in the time I had.
Photos were good as were videos and the three back cameras working together covered all eventualities.
At the time of publication the Honor 20 SmartPhone is available from Amazon for £399.99 in either black or blue.