Follow the Trail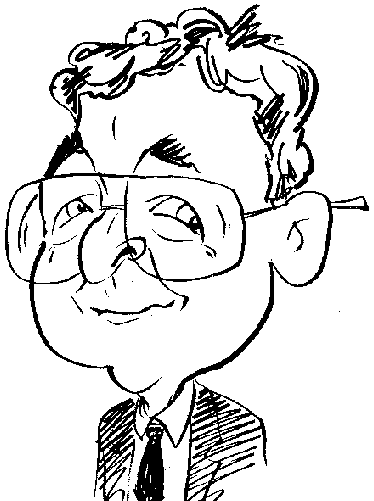 Review controls
Mixing Match-3 game play with Hidden Object and Spot the Difference action is the approach used by Heart of Moon.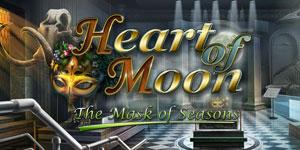 click image to enlarge
While "Heart of Moon - The Mask of Seasons" has been classified as belonging to the Match-3 genre, this offering, developed by UNIKGAME, features Hidden Object scenes, Spot the Difference game play, building restoration and battles to the death. Cast in the role of Clara Edison, your participation in the game starts as you receive a note from your "father" regarding new discoveries about the location of the Mask of Seasons. Before setting out to help your "father" in the search for this artefact that can create powerful storms, you can set up profiles to record the progress of those playing the game.
Along with the profiles, you can make adjustments to the gaming environment as you set the volume levels for background music and sound effects. Other options include playing in full screen mode with a tutorial. The game can be played in either Relaxed or Timed difficulty.
Starting with a Hidden Object scene where you need to find all the items listed in text format, including an ancient treasure map, you arrive at the island that is home to the artefact held in an ancient temple. You meet up with your "father" as a series of talking heads occur to help progress the story. The dialogue in these sequences are delivered in text format unlike the opening of the game which does make use of a voice actor to deliver the dialogue.
In your role as Clara you need to follow a set path made up of stepping stones arranged between various structures which would benefit from repairs. Each of these structures are identified with a red exclamation mark that changes to colour to green when you have collected enough resources to carry out the necessary repairs. Actually that covers the building restoration aspect of this game as you just need to click on the structure when its exclamation mark turns green and building takes place automatically without any effort on your part.
As you travel along the set path, you will encounter various challenges. Most of these challenges will consist of Match-3 game play. Faced by grids filled with tiles decorated with emblems, you will need to create groups of 3 or more similarly embellished tiles by swapping two adjacent tiles. These tiles will then disappear and be replaced by others falling downwards.
The usual elements of this type of game are present in the various grids. Areas coloured gold will need to be cleared while blocks and chains will hamper your progress as do areas of tiles covered by either fog or ice. Sometimes you will come across a special tile that can release its own powerful attributes than can hamper or assist in the clearance of a grid.
While some grids consist entirely of tiles, occasionally a grid will appear with an area of earth at its base. These earth areas, which can be cleared by tiles falling downwards, contain the resources, wood and rocks, needed for repairing structures. By repairing structures you do increase the amount of gold awarded at the conclusion of each level and thus increase your bank balance.
The grids in this game do possess one feature that I have not encountered before in games of this genre. During the clearing process of a grid, a button will appear. This button will be decorated with four arrows pointing in different directions. By pressing this button, the grid will automatically change its shape slightly so, hopefully, allowing you to clear tiles that had somehow become blocked. This feature is one-way only and can only be used once during each grid.
As the action is taking place on a mysterious island, it should come as no surprise to discover that this location is home to a variety of monsters and criminals. From time-to-time one of these creatures will make an appearance and will need to be defeated in a head-to-head battle as both contestants power up their weapons by making groups of tiles in the appropriate colour, If you loose you will have the option to surrender or try again.
Following the pattern set by the initial Hidden Object scene, from time-to-time you will be faced by a cluttered scene of objects. A text list of 15 items will be presented below the scene and you will need to find them. As each item is located , it will disappear from the list and the scene.
At various points during Clara's journey, you will encounter a scene that seems familiar to Clara. Using sketches found in a notebook, you will need to compare the sketch with the actual scene. Seven differences can be found in the two views.
The mixture of difference types of game play works reasonably well although I felt that both the Hidden Object and Spot the Differences sections could have been more challenging. On the other hand, the monster battles were particularly challenging and I sometimes struggled to come out as a winner in certain battles. I was also disappointed in the lack of voice actors when dialogue occurred between Clara and her "father" who was really only her adopted father.
With over 200 Match-3 levels of game play, Heart of Moon will provide many hours of enjoyable game play as you defeat various challenges and collect resources to repair the different structures on this mysterious island. I downloaded my copy of the game from Gamehouse.com where it is available for purchase costing $9.99. Game specifications call for a 1.0 GHz processor with 1024MB of RAM and 100MB of hard disk space running Windows 7 and later.
http://www.gamehouse.com/download-games/heart-of-moon-the-mask-of-seasons