A Portable Sound Bar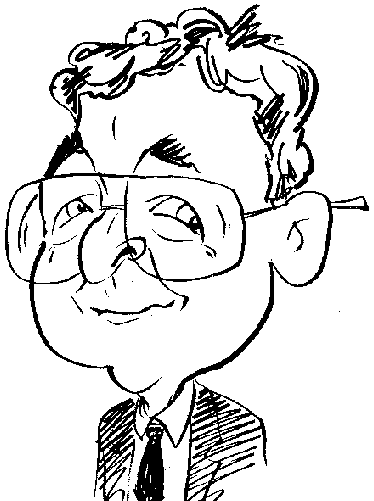 Review controls
Sharing your personal collection of favourite music, in a variety of locations, is possible with this next product.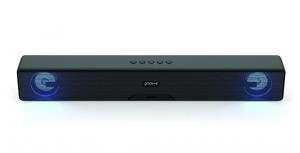 click image to enlarge
While earbuds and headsets are fine for personal individual listening to your favourite music or audio book content stored on mobile devices, they can not really be considered adequate for group listening sessions. One possible solution to provide group listening capability would be through the use of a sound bar that could deliver a wide spread of audio output as part of its functionality. Recently I have been looking at such a product that was portable and featured multi-input ability. This product is the Groov-e SoundBar 20.
Decked out entirely in matte black, apart from a silver Groov-e logo on the front panel, this unit measures 450 x 60 x 55mm (W x D x H). Although this SoundBar has a slight plastic feel to it, the unit has a solid appearance with a weight of 853g. Included in the box with the SoundBar is a short micro USB cable for charging the unit's built-in Lithium 1200 mAh battery plus a concertina style User Manual. When fully charged, which can take around two hours, the SoundBar promises up to ten hours of music play back.
Unfortunately this promise of ten hours of audio listening proved to be a disappointment when first tested. When using the SoundBar's ability to play music stored on a USB 2 stick, the Groov-e ran out of power after just five hours 15 minutes of play back. This was with the Lighting feature turned off. Switching to USB connectivity showed a marked improvement in the about of play back time achieved. Even with the Lighting feature activated the promised ten hours was easily exceeded. After a solid 12 hours of play back, I gave my ears a welcome rest. Continuing the test later produced a further three hours and the SoundBar was happy to continue.
Along with its portability and battery power feature, the Groov-e SoundBar 20 has support for Bluetooth connectivity for playing music sourced on various device. However this is not the only method by which the device can accept its audio content. Tucked away, out of sight, on the rear of the SoundBar are a variety of input connection options for accepting data plus a slider on/off switch. Arranged from left to right, alongside the power slider switch, is a DC charging slot for the USB cable, micro SD slot, USB A port and an Aux connection for use with a 3.5mm audio cable (not supplied).
Positioned on top of the Groov-e SoundBar, providing easy access, are the unit's control buttons. Offering a range of functions, delivered by either short or long presses of the buttons, you can carry out a variety of tasks. You can adjust the volume level up and down, switch backwards or forwards through available tracks, play or pause output, handle and make telephone calls, switch between any connected devices and turn on/off a light emitting feature. This lighting feature involves flashing indicators built into the front of the unit that illuminate during music play back. Also positioned on the front of the unit is a pull out stand that can be used to hold a smartphone or tablet when it is linked via Bluetooth.
With its internal battery and easy portability, the Groov-e SoundBar is equally at home in a variety of locations as it delivers audio output to a small audience. It might struggle to be suitable for a large hall but an average room is well within its capability. The Groov-e SoundBar 20 is straightforward to set up with an initial 2two hour charging session and quick Bluetooth pairing. Its output audio can come from a variety of options and you need not feel cut off from your link to the outside world with its ability to accept and make phone calls.
Groov-e has managed to package all this functionality into the battery powered Soundbar 20, multi-input device priced at £29.99.