Whisper Don't Shout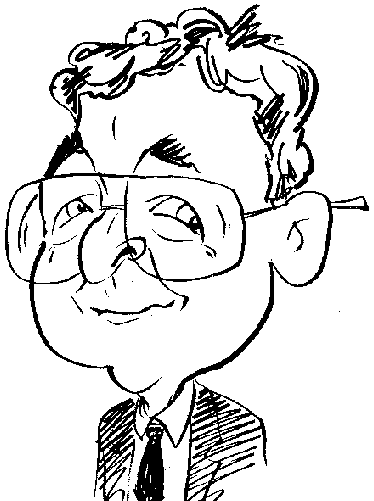 Review controls
Maybe Grandma does not know best but she can certainly set an intriguing problem as seen in this next title.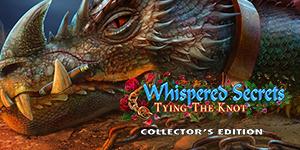 When distributed, secrets can often be communicated in whispers which leads nicely onto this next review of Whispered Secrets - Tying the Knot Collector's Edition. Developed by the intriguingly-named Grandma, this is a Hidden Object Adventure game that places you in the role of a detective who is quickly drawn into action as a young bride is attacked by a mysterious stranger during her wedding service.
As the product's CE badge indicates, this offering comes with a number of bonus items. While some of these bonus elements, such as Achievements, Music, Wallpaper and Concept Art, are available immediately; others are only accessible once encountered in the main game or when collectibles and Jigsaw pieces have been gathered. By completing the main game and collecting all the 48 collectibles and 20 Jigsaw pieces, you get access to both a Bonus chapter and a Hidden chapter.
A fairly standard collection of options are available for making adjustments to the gaming environment before embarking on this adventure. Profiles can be created to allow different people to play the game and have their progress recorded. Adjustments can be made to the volume levels for music, ambient, sound effects and voice issues plus full screen viewing with a special cursor. When playing the game there is a choice of four levels of difficulty as you select from Casual, Advanced, Hard or Custom. They provide different rates of Hint/Skip charging, indications of active areas, Hidden Object scenes indication and the amount of detail provided in the game's Map feature.
The game's action is broken up into three sections or books that need to be tackled in order. The game's interface contains no real surprises. There is a centrally positioned Inventory sitting at the base of the screen. This can be locked in place or left to disappear when not immediately required. Items in the Inventory accompanied by a hollow circle will need to be combined while those with a cross inside the circle will be ready for use. Situated to the right of the Inventory are a Map and Hint features with a Diary and Task information plus access to a Strategy Guide sitting on the left side. Also on the left side is a pop-out button that reveals the progress made in finding Collectibles, Jigsaw pieces and Achievements gained.
As your mouse cursor moves around various scenes, it will change its shape to indicate when certain actions are available. In this way you know when to pick up an item, examine an area and communicate with another character. Generally these acts will involve the appearance of an overlaid window which can often need to be manually closed when not required. Any dialogue in the game will be delivered by a voice actor but, disappointedly, this tended to lack any expression.
As you progress through the game based on a nobleman attempting to solve his financial difficulties by marrying rich women, you will be faced by numerous tasks that including the use of a teleport transfer between locations plus those of mini game puzzles or Hidden Object scenes. Varied in type, the mini game puzzles tend to be challenging as you are set a range of problems. A Skip option is available should the puzzle prove too difficulty.
Hidden Object game play involves finding a list of items presented either as text or as silhouettes representing objects that are present in a scene. Depending upon the use of orange or cyan, the listed items will be available for detection immediately or only after some additional task has been performed. Should the Hidden Object task prove not to your taste then you have the option to switch to Match 3 game play as you clear a grid of covering.
Once your initial investigation has been completed you can then move on and tackle the Bonus chapter and the game's Hidden chapter that are built into this Grandma produced offering. I cannot shake the feeling that this game does bear a strong resemblance to some other titles with a similar story line. I downloaded my copy of this game from Gamehouse.com where it is priced at $19.99. You can also download the game from Big Fish Games where it is priced at £15.74. The game requires a 2.0 GHz processor with 1024MB of RAM running Windows 7 and later.
Whispered Secrets: Tying the Knot Collector's Edition | Big Fish
Whispered Secrets - Tying the Knot Collector's Edition | GameHouse