World Saving Action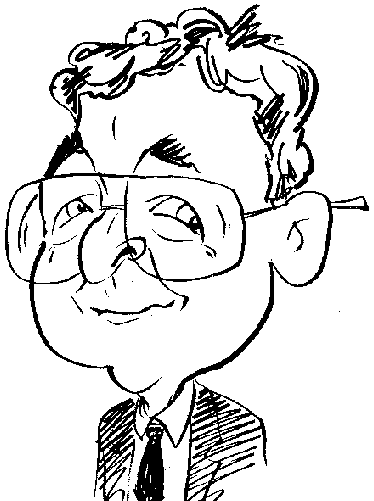 Review controls
Grandma, so they say, knows best, so will you take her advice and enter the Fantastic Worlds.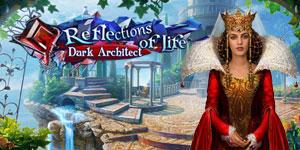 Developed by Grandma Studios, Reflections of Life: Dark Architect is a Hidden Object Adventure game. It takes you on a trip to the Fantastic Worlds. You will arrive as these worlds are under attack from an evil force and are cast in the role of Queen Clio who is also one on the Guardians of this enchanted environment.
I have been looking at the Platinum version of the title which contains a number of bonus items classified as Extras. This section has options to check out achievements gained, music, movies, wallpaper and whether you have located the Observers which can be found in each location. You can also replay Hidden Object scenes and mini-game puzzles once the main game has been completed to sharpen up your skill level.
Profiles can be set up for individual players. These profiles can contain the adjustable levels for music, ambient and sound effects volume plus the spoken dialogue. The game can be played in full screen mode with custom icons.
Players get a choice of four difficulty levels. Casual level has the usual collection of fast Hint and Skip charging, sparkled for active zones, highlighted Hidden Object scenes and a map that indicates where tasks need to be completed. Advanced level features moderate charging for Hint and Skip, highlighted Hidden Object scenes but no sparkles and a map indicating the location of possible tasks. Hardcore level has a slow charging rate, no sparkles or Hidden Object highlighting nor tasks indicated on the map. If you prefer adjusting the various settings levels then there is a Custom level option.
Following rather dramatic scenes of destruction, as the evil force makes its presence felt, you take on your role of a Guadiana of these worlds created by those beings known as Architects. When in Adventure mode in this game, spread over five chapters covering saving the Queen, exploring a mansion, tower, room of light and sorting out Jonas who acts both as an enemy and friend, various tools are arranged across the bottom of the screen. Taking up a central position is your inventory holding the items you collect. In some cases these items might need manipulated in some way before they prove useful.
To the left of the inventory are shortcut icons for a map, current task, game menu and a Strategy Guide. Initially on the right you will find the Hint/Skip feature plus an Owl that can access and fetch items that are out of your reach. At various stages during the game, certain magic tools will appear on the right to help solve problems that you might face.
Working in conjunction with the tool area is your mouse cursor. As the cursor moves around the various scenes it will change shape to indicate when certain actions are possible. You can examine areas, pick up objects, converse with other characters who responds with spoken dialogue and printed text, or move in a particular direction to enter another scene.
Depending upon the selected difficulty level, Hidden Object scenes will be highlighted to identify their presence. The game's developers have gone with different types of Hidden Object game play. Sometimes the list of objects, to be located within a scene, is made up of coloured images, silhouettes or text with some items requiring an additional action before it can be selected. Occasionally the required list will consist of small sections that appear in the main Hidden Object scene. You also have the option of switching the task to selecting various groups of two images that are somehow connected.
Various mini-game type puzzles are dotted throughout the main game. In order to complete these tasks you may be asked to rearrange groups of objects or pictures broken up into panels. Other tasks include manipulating balls through a maze, link matching pairs and manoeuvring tiles into their assigned positions. Each completed task will be timed and you can try to improve this effort once the main game has been completed by visiting the Extras option.
Once the main game has been successfully completed then two bonus options become available offering additional game play. I found that Reflections of Life: Dark Architect lacked immediate appeal and it took me a little while to get use to its particular style of game play. It came as quite a surprise to discover, after a few sessions, that I was engrossed totally into the game environment.
I downloaded my copy of the game from www.gamehouse.com where it is available priced at $19.99. Game requirements call for a 2.5GHz processor with 1024MB of RAM and 760MB of hard disk space running Windows 7 and later.
http://www.gamehouse.com/download-games/reflections-of-life-dark-architect-collectors-edition