A Gaming Laptop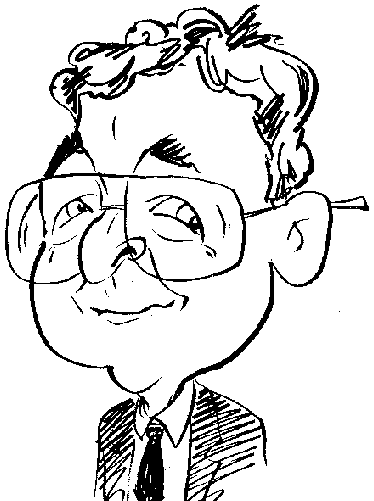 Review controls
While better known for its range of motherboards, Gigabyte does have some other strings to its bow. The company also manufactures desktop systems, tablets and the subject of this next review, a gaming laptop. This is the Gigabyte P55 product.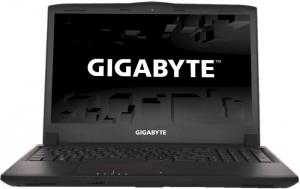 click image to enlarge
Decked out in black with occasional orange highlights, the Gigabyte P55's top cover features a silver Gigabyte logo. However it also has the habit of displaying fingers marks from time to time. Fortunately these can be removed with a brief sessions of rubbing. The solid build of this laptop, along with its dimensions of 380 x 269 x 34mm (W x D x H) and weight of 2.6kg (with battery) would certainly encourage me to designate this unit as a desktop replacement machine rather than a travelling companion when on the move.
Arranged along the left side of the laptop are connection sockets for D-Sub VGA second monitor, Ethernet, HDMI and two USB 3.0 ports. There is also a very obvious exhaust vent on the left help to help with any heat issues that might arise during any hard core gaming action and even less intensive operations. A further two USB 3.0 ports are positioned on the right side of the unit along with Mic-In, Earphone-Out, DC-In Jack and a DVD Super-Multi optical drive. There is also an SD card slot. You could be forgiven for missing this feature as it is positioned out of sight on the base of the unit.
Raising the top cover of the laptop, relying on its weight rather than a fastening clip to keep it closed, reveals a 15.6-inch full HD IPS wide view LCD display delivering 1080p resolution surrounded by a black matte frame that has a centrally positioned HD webcam. Taking up the other half of the opened laptop is a full size chiclet style keyboard. Generally this keyboard suited my two-finger typing style although it became slightly warm after heavy use. A fairly wide wrist-rest expanse houses a 100 x 70mm touchpad which is adequate for controlling your cursor but was unable to change my preference for using a standard type mouse. As a result one of the USB ports was quickly taken up as I added my preferred option of a wireless mouse to the system.
With this particular model, Gigabyte has opted to go with a 5th Generation Intel® Core™ i7-5700HQ at 2.7GHz with a 3.5GHz turbo mode. Using 64-bit architecture, this system can call on 8GB of DDR111L RAM which can be increased to 16GB. Supporting the CPU are the Mobile Intel HM97 Express chipset, Intel HD Graphics 5600 and NVIDIA® GeForce® GTX 970M GDDR5 3GB.
Various mixtures of storage capacities are available depending upon your country and needs. Units comes with 500GB/750GB/1TB/1.5TB or 2TB 5400rpm drive with a 128/256/512GB SATA SSD. In the case of my review unit, it came with a combination of 128GB SSD and 1TB hard drive with almost all the latter available to me for use for populating with various games, media and other applications. Many of these items would be able to take advantage of the dual 2 Watt speakers built into the laptop that deliver Dolby Digital Plus Home Theatre audio.
The P55 has a full range of connectivity options. For a start there is the 10/100/1000Mbps Ethernet mentioned earlier. You can also opt for a Wireless 802.11b/g/n connection to your LAN. Bluetooth, in the form of version 4.0, comes as standard for connecting to a variety of devices.
As supplied my review unit came with Windows 8.1 pre-installed. This allowed for a free upgrade to the new Windows 10. Within a couple of days of the initial set up, messages began to appear regarding the free upgrade process being ready to go. Including the download time, the process took around a couple of hours for the process to be completed. Gigabyte has added a few utilities to the operating system. These software items include Smart USB Backup, Smart Manager, GeForce Experience and a three month trial Xsplit Premium software.
While I would expect that mains power would be the preference for most users, the P55 does possess a built-in 6-cell Li-ion 5400mAh battery. This element is not removable and so can not be replaced if the need arises. In video tests I was able to get a rather disappointing 3 hours 45 minutes before the 10% battery capacity warning appeared on screen. Performance was fine with no frames lost as the video content was streamed to the P55 but I would have expected a longer period of action before needing to recharge the battery.
The P55 comes with a two-year warranty. Despite the disappointing battery capability, this laptop produced a reasonable performance whether playing games at acceptable speeds, watching videos or other tasks. Currently this laptop is being listed at £1106.95 by Amazon.