Defeating Chaos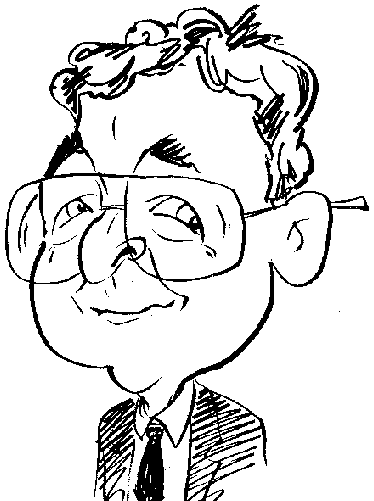 Review controls
As I was downloading the game of Gem Legend from the Gamehouse.com web site, I was expecting another session of Match-3 game play but I was in for a surprise.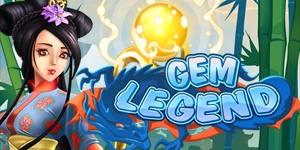 click image to enlarge
Although the game of Gem Legend is classified as Match-3 on the host web site, it was based on a concept unlike those formats that I have come used to over many playing sessions. Instead Gem Legend had more of a puzzle feel to it although it is based around a series of grids housing different coloured tiles which the program refers to as chips.
Unlike many of the games which come my way, allowing for different players to tackle the game play, Gem Legend is definitely a single player offering. The game does not permit you to set up individual profiles for different players. In fact you can not set up a named profile for anybody. Whoever takes on the challenge of this game will need to continue with the score and progress achieved by the previous player in the knowledge that their score and progress will then be handed on to the player who follows in firing up this game. You can, however, adjust the volume levels for sound effects and background music plus opt to play in full screen mode using the game, rather than system, cursor.
Devised by 8FL∞R Games, Gem Legend is based on the situation where the ancient Chaos spirit has launched an attack to devour the House of Gods and turn everything into stone. This attack is so intense that even the Goddess of the Wind is powerless to stop it. The only hope appears to be a message from the Oracle stating that a saviour will come forward and save the say. Are you that saviour?
If so, you will need to have possession of a special artefact. This artefact, which will prove you are the saviour, is currently being guarded by the Goddess of Time in the temple beyond the mountain. In order to retrieve this artefact you will need to travel a winding road up the mountain by completing over 100 Match-3 grids.
As mentioned earlier, the grids contain different coloured chips arranged in columns and rows. Your task is to remove similarly coloured chips that are connected together by clicking on the group. You do need to rely on groups that are already formed, or become into existence following a removal, as you are not permitted to swap adjacent chips to create a group. While you can not swap chips, you are allowed to click on any group of two or more chips which does make somewhat of a mockery of the Match-3 classification.
The game's first few levels, as you embark on your journey up the mountain, help ease your way into the style of game play. You are challenged to score above a certain amount of points within a specified number of moves. While the designated points total might initially seem high, the totals are easily obtainable due to the level of the general points awarded - the larger the group removed, the mote points awarded.
As you progress through the numbered levels, with each one being completed in turn, you are presented with more challenging tasks. For example obstacles, which need to be removed, are added. To remove an obstacle you need to select a group of similarly coloured chips resting alongside the obstacle. Such tasks will need to be completed within a limited number of moves.
Stars are awarded for the successful completion of each level. Carrying out the completion of a task at the first attempt will result with you receiving the full complement of three stars. While the stars might add some sparkle to you performance, their main purpose is for use as currency to purchase the various power-ups that are available.
These power-ups generally have decorative and picturesque names. They can be used to perform different tasks. For example a Black Turtle Strike will remove a random selection of chips from a grid and an Azure Dragon's Blessing will shuffle all the chips in a grid. If you want to remove columns of chips from a grid then you will need a White Tiger Whirlwind while a Golden Dragon's Breath will perform a similar action but on rows instead of columns.
Disregarding the confusion over the Match-3 classification, Gem Legend was not a game that I enjoyed playing. The game's graphics and audio effects were okay but nothing special. This is a game that I found easy to put down and get on with other tasks. Available for downloading priced at $9.99, the game requires a 1GHz processor with 512GB of RAM running Windows 7 and later.