A French Hotel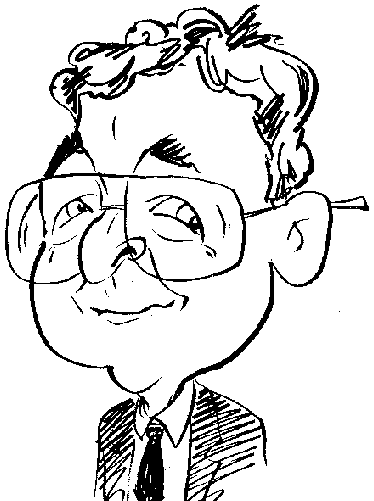 Review controls
Become a New York Police Detective to solve the mystery of a French hotel.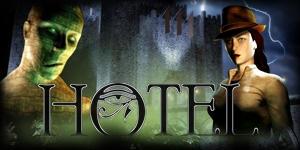 With multiple floors, rooms, corridors and facilities, a hotel is often used as an ideal location for an adventure game. In the case of the obviously named "Hotel" title, the location is the Bellevue Hotel built on the same site as a medieval castle long ago. Throw into the mix a New York Police Detective, named Bridget Brightstone, some historical characters and you have a game to challenge the player.
Before starting off this Hotel adventure, you can make adjustments to the game's playing environment which is split between sections for video and audio. With video you can opt for rendering, monitor vertical syncing, full screen plus choose from either the default or custom resolution. Audio levels, displayed as percentages, can be adjusted for master, music, speech, effects, ambient and footsteps settings.
Before donning your NYPD Bridget Brightstone persona and entering the Bellevue Hotel, you may want to check out some of the various extras available from the game's main title screen. These extras include biographies of the different characters, bonus music, art and wallpaper plus a strategy guide to help if you really get stuck.
Your life as a NYPD begins as you are sunbathing on a beach side dwelling when the peace and quiet is interrupted by a telephone call from your boss Chief Inspector Sam McCloud. During this conversation, which is conducted in silent mode with printed dialogue but no spoken dialogue, although you do get heads of the participants, that your nickname is "Biggi". Your chief wants you to interrupt your leisure break and take a trip to France and investigate a state of affairs at the Bellevue Hotel. While the lack of spoken dialogue, especially when there is an option to adjust the volume level of this audio aspect, the use of smooth moving overlaid video characters is appealing as they travel around various scenes in this point and click adventure game.
As is usual with games of this type, the game cursor will change shape to indicate when different actions are possible. An optional tutorial will explain the different cursors which basically involve a magnifying glass, hand and walking feet. In some cases you might find that two cursors will appear, such as a magnifying glass and hand. You will need to select the one you require for the task at hand.
With the main action taking over the full screen area, apart from conversations, shortcut links to the strategy guide, inventory, help, hint and main menu are arranged across the bottom of the screen. When a conversation ensues the heads of the participants appear either side of the base of the screen. As already mentioned these interludes were silent on my computer although other aspects of sound made their presence felt. You do need to click on a next button to work your way through the printed dialogue. As you do so, an additional topic might be added and you will need to work through these topics in the order in which they appear with little or no choice on the part of the player.
The game starts slowly and does take a little while to get going with regards to action. Eventually you get to meet some interesting characters that include King Arthur, Death, Cleopatra and Marc Antony. There are also a few more puzzles towards the end of the game to help challenge you. Along with the lack of spoken dialogue, the game does feature some other minor annoyances. The inventory does not always automatically close itself after use and when this happens you will be unable to leave the current scene until you close the inventory with a right mouse click. There was also an occasion when four marbles needed to be taken from the inventory and placed in holes. However the number of marbles in the inventory remained at four until they had all been placed. The game lacks a map feature to help you move between different locations. Instead you need to retrace your steps and remember different routes. You do get a number of built-in keyboard shortcuts. These include the ability to save and load a game position plus grab a screen shot during the game.
The meetings with historic characters was a little disappointing as it generally just involved completing an additional task. The game's best feature is the video image of the main characters but it soon becomes boring watching Biggi walk – she never runs anywhere- between locations.
I downloaded my copy of the game from Gamehouse.com where it is priced at $9.99. System specifications call for a 1.6GHz processor with 256MB of RAM and 265MB of hard disk space running Windows 7 and later.