The Shadow of the Moon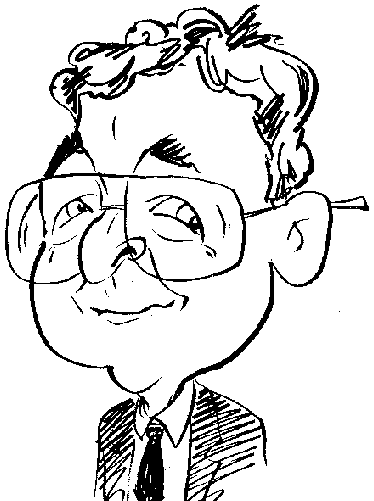 Review controls
The arrival of a comet starts you off on an adventure to defeat an evil demon who threatens to take over the world.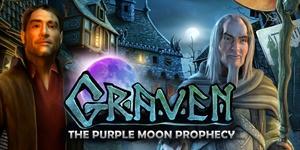 In ancient times a dreadful demon came to our world and began to wreck havoc. Druids, who had mastered the power of Avalon, tried to defeat the demon but with no success and many died. Eventually the ArchDruid cast a dark spell to entomb the Demon in a cavern. Here the demon would be forced to stay until a comet hid behind the moon and thus cause the sky to turn purple. This state of affairs would result in the demon being set free thus allowing it to take over the world. So the scene is set for the Graven: The Purple Moon Prophecy Hidden Object Adventure game to begin.
As usual with games of this genre, you can create named profiles for individual players. These profiles will store the progress of the player and contain adjustments to the playing conditions. The volume level for background music and sound, including spoken dialogue, can be adjusted. Other options include playing in full screen mode and selecting which of the three difficulty levels will be used. Casual mode has a fast charging of the Hint and Skip features plus glimmers to pinpoint active areas. Advanced mode has a normal charging rate but no glimmers while Expert mode is even slower when charging and also has no glimmers to provide assistance.
Your role in this battle against evil is that of a young woman archaeologist who is named Liz. After receiving some mysterious documents from a stranger named Michael, you set off on a journey to the mythic Menhiers of the Elements. The documents seem to point towards Brittany as being the birthplace of Druidism and so your investigation begins.
An optional tutorial will help guide you through the game's interface and the different types of cursor used to indicate when specific actions are possible. Running across the bottom of the screen is an area given over to the tools available to you. Arranged from left to right are the game's main menu, a box for storing pieces of mosaic, inventory, mistletoe collected, Hint feature and a journal with sections for a map and clues found.
As your mouse cursor moves around the various scenes, it will change shape when you can carry out certain actions. A grasping hand means you can pick up an object while a magnifying glass is used when an area can be explored further. Directions, in which you can move, are indicated by arrows and a speech bubble means a character has information to impart with both printed and spoken dialogue. Apart from an occasional cut-scene, the character delivering the dialogue will display no lip movement. A moving cursor will also reveal the names of objects within a scene that might prove useful.
The game involves a great deal of moving between locations as you search for objects that will be required to complete tasks elsewhere. Fortunately the map section of the journal can provide an easy method of moving between different locations. You just need to click on the desired location and you will be taken there.
When glimmers appear in a scene, this means that a Hidden Object scene is available. Both silhouette and text lists are used to indicate the items that need to be discovered in the current scene. In either case, colour will be used to show whether an additional action will be required before certain objects can be selected. Silhouettes will be coloured purple and text items will be coloured cyan. You will be rewarded with one of the found items at the conclusion of each Hidden Object scene.
Along with various linking cut-scene, the game features a number of puzzle type mini games. As well as being varied in style, these puzzles were reasonably challenging. A Skip option will appear after a short delay if a puzzle proves too difficult.
Graven: The Purple Moon Prophecy is spread over seven clearly labelled chapters. Starting with Night of the Comet, you move through chapters entitled Saving Michael, I will start the Lighthouse, Avalon, the man with the pendant, the power of the Menhiers before coming to a conclusion with Shadow of the moon.
While generally visually impressive, I never felt the game completely grabbed my attention. It was easy to stop playing and return to it at a later date. Requiring a system with a 1.4GHz processor with 1024MB of RAM and 785MB of hard disk space running Windows XP and later. Available for download the game is priced at 10.80.
http://www.gamehouse.com/download-games/graven-the-purple-moon-prophecy