Shooting Magic Spheres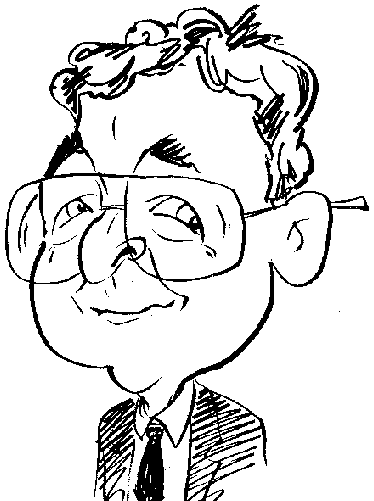 Review controls
An orphan girl finds herself in a magical land that has been taken over by a witch. She needs your help.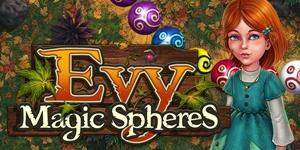 Our story begins as a baby is left of the doorstep of the St. Michael's Shelter, a rather dreary establishment that is the local orphanage. A quick jump forward in time of ten years reveals that the baby has grown into a young girl called Evy whose best, and possible only friend, is her teddy bear. While exploring the orphanage, Evy enters the attic where she finds a wardrobe. This piece of furniture emits a strange glow as its doors swing open. With curiosity getting the better of her, Evy enters the wardrobe and discovers that she has been magically transported into a fairy forest. This is the opening sequence of the Match-3 game entitled Evy – Magic Spheres.
When playing this game you can create named profiles to record the progress of individual players. Game environment settings can be adjusted. Volume levels for sound effects and background music can be set as can whether to play in full screen mode and use improved graphics. There is also an option to play with either Easy or Normal difficulty levels.
Having arrived in this dreamlike magical land, Evy quickly encounters a couple of the characters who dwell in the forest. The first of these characters is Brogus who is a wolf. Not only is Brogus a wolf with the ability to talk but he is also a very hungry beast who is in the employment of a witch. He regards Evy as his next meal. Fortunately the elf-like Hyld arrives and warns off Brogus. During this conversational interlude, and others that occur during the game, headshots of the participants appear in the corners of the screen. Each character's dialogue, which occurs in printed form only, will appear alongside the headshot so you know who is speaking. A mouse click will be required to move through the sections of dialogue.
After being denied the chance to feed off Evy, Brogus returns and the game's Match-3 action takes centre stage as Evy has to take on the challenge of various minions of the witch as she attempts to remove the evil spells that have been cast over the land. Evy and whoever is her current opponent take it in turns to fire coloured magical spheres from a shooter device into a chain of other spheres in order to create groups of three or more spheres of the same colour. Each group created will have the effect of landing a blow on the opponent in one-on-one contests.
Initially Evy will face the challenge of Brogus, the hungry wolf, but by making progress through the magical land, she will meet and need to defeat characters such as Sebastian, a rather wild-eyed and long-eared rabbit, or Craig who bears more than a passing resemblance to the Mad Hatter of Alice in Wonderland fame. This is not the only instance where the game's developers have taken inspiration and borrowed ideas from elsewhere such as a wardrobe leading to a magical world.
Evy's shooter will contain at least two spheres and their order can be change by a right mouse button click. Each player, whether it is Evy or her opponent, will have their own assigned strengths and weaknesses represented by spheres of different colours so you have some ideas as to which spheres to attack and which to protect. As a result this is not a quick reaction shooter game but one that relies more on strategy as possible groups are set up or blocked for use by the opponent.
Each group created will bring the reward of a coin which needs to be captured by the shooter as it drifts downwards. By creating a chain reaction where different groups are created, you will gain a bonus such as an extra sphere that can be used by the shooter. Every time Evy is victorious against an opponent, a supply of coins will be released for Evy to catch with her shooter. These coins, and those collected during the main contest, can be used by Evy to purchase upgrades which are categorised for use as Attack, Life, Attack Power up and Defence.
From time to time you will need to remove a circle of spheres from the scene. In such cases this will be a solo task without another competitor being involved as you shoot spheres into the circle to create groups of three or more spheres of a similar colour. Evy must follow a set path through the land to reach the Witch's castle and replay any contest in which she is defeated.
With over 60 levels, this is hardly the type of game that is going to keep you burning the midnight oil. Instead it is the type of game you can dip into for a quick sessions when you have a few minutes to spare. A trial version of the game can be downloaded before committing to purchasing the unrestricted copy at USD $9.99. System requirements call for a 1.5GHz processor with 512MB of RAM and 310MB of hard disk space running Windows XP and later.