Visiting an Asylum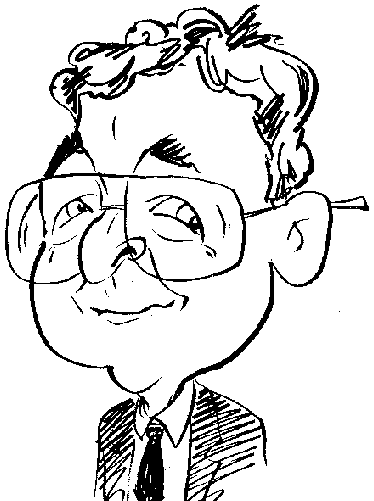 Review controls
With your clear thinking and skill at finding hidden objects you seem to be the perfect candidate to solve the mystery of the Dark Asylum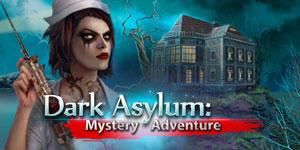 click image to enlarge
With its title of Dark Asylum: Mystery Adventure, you should expect that you are about to enter an environment were everything is not quite what you might expect. And this is certainly the case with this Hidden Object game that has a slight adventure influence the main aspect of object searching game play.
In common with many games of a similar genre, you can make some adjustments to the game's playing environment. You can set the volume levels for background music and sound effects. These settings do not apply to spoken dialogue as this does not appear in the game. You just get dialogue appearing as text in speech bubbles. The only other option is whether to play the game in full screen mode or not. The progress of individual players will be stored in their named profile.
When playing this game you will quickly notice that the game's developers are rather over-fond of the program's title screen. This feature keeps on reappearing whenever you enter a new or previously visited area of the asylum. I would have happily turned off this feature if I had been able.
Dark Asylum: Mystery Adventure casts you in the role of an investigator who is charged with the task of checking out the strange goings-on that have been occurring at this strange asylum. Obviously your superiors, well in name if not ability, who set you on this task, have a high opinion of you because actually assistance to help you complete the various tasks is limited to say the least as you are thrown into the deep end.
You have to rely on the patients to help get you started and I do not need to remind you that these patients are in an asylum where strange things have been happening. For example, your first encounter with a patient finds you being advised that this is a terrible place and you should escape as soon as possible otherwise the sinister atmosphere would weaken your spirit and destroy your soul. You are then asked to provide the patient with a knife which can be located in the mental ward. This knife will be required to release other patients from the restraint jackets that they have been put in. So be warned!
You move around the asylum using a birds-eye view of a map with some rooms being currently blocked with a lock symbol. Various quests will need to be completed during the game. These quests are classified as either Story or Non-story tasks. With Story quests you will need to find a well-hidden object, such as a telephone receiver. You will not be allowed to progress to a higher level until all the Story quests in the current chapter has been completed. Non-story quests provide the means of earning experience points and money used to purchase equipment. Non-story quests could involve getting rid of an enemy, talking with patients or finding certain objects.
Throughout the game you will come across Collections which are rare items that can be collected and bring with them experience points and money. You will also meet wandering enemies and patients. Enemies are nightmare creatures that can prevent you from learning the secrets of the asylum in various ways such as reducing the time available to complete a task, stealing your money or cutting the available experience points. The patients you encounter are generally friendly and with offer to give you money and experience points. You will only encounter patients in corridors rather than rooms and wards.
Food can be purchased and eaten to replenish your health and there are various tools available to help simplify searches. Hidden Object game play, with scenes often repeated, will require you to find the six objects listed in text format within a specific time period. There is a Hint feature but this is not rechargeable. However every so often this Hint feature will be replenish with more hints.
Dark Asylum: Mystery Adventure is not the easiest game to pick up. Even after playing the game for several sessions I still feel that I am struggling to work out what is required. In fact if it had not been for the need to write this review I would probably have given up on the game. This is not a game that I enjoyed playing. You can download this game from Gamehouse.com. The full game is priced at USD $9.99. System requirements call for a 1.6GHz processor with 1024MB of RAM and 720MB of hard disk space running Windows 7 and later.
http://www.gamehouse.com/download-games/dark-asylum-mystery-adventure